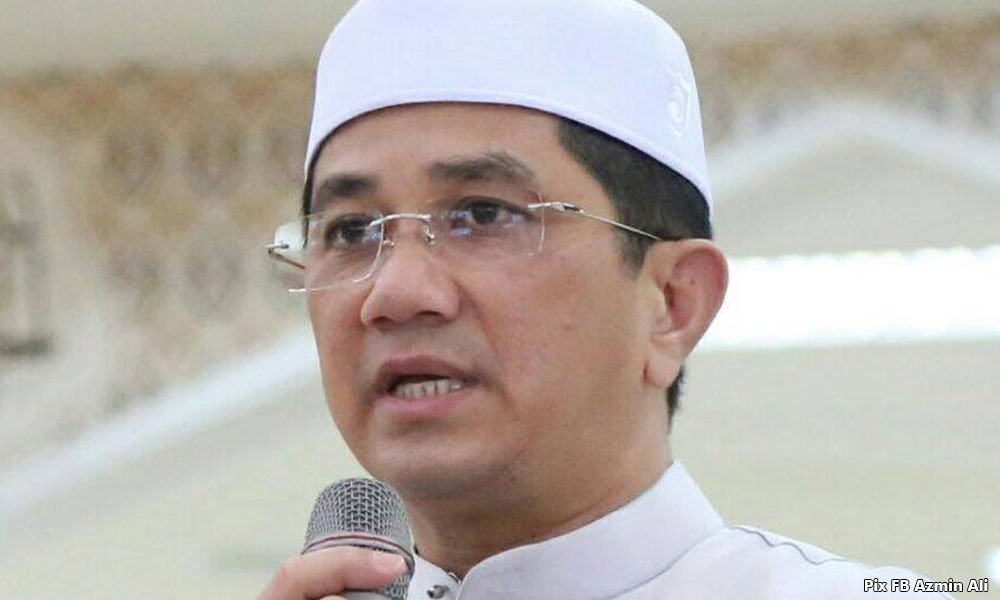 Selangor Menteri Besar Azmin Ali's legal challenge over the 1MDB audit report being classified under the Official Secrets Act (OSA) will now be heard before a new High Court judge.
The matter will now be heard before Justice Azizah Nawawi, who replaces Justice Hanipah Farikullah, who has been transferred to Shah Alam.
This was disclosed to the parties during case management today before a High Court registrar in Kuala Lumpur.
Following this, the next case management has been fixed for next Tuesday (May 16) before Justice Azizah, who previously presided over intellectual property and commercial cases in the High Court in Kuala Lumpur.
Justice Hanipah had, on Jan 11,
granted leave
to Azmin and former Umno member Muhammad Zahid Md Arip to have their applications to declassify the 1MDB audit report to be heard on their full merits.
During submissions for leave, senior lawyer Tommy Thomas told the court that this was the first time that an audit report had been classified under the OSA.
Azmin, who is also PKR deputy president, filed the judicial review application, naming Prime Minister Najib Abdul Razak, former auditor-general Ambrin Buang and the government as the first, second and third respondents.
The applicants are seeking a declaration that classifying the report under OSA is unlawful and ultra vires (beyond the powers of) the Federal Constitution.
They are also seeking a mandamus to compel the three respondents, their agents and officers to declassify the 1MDB report pursuant to Section 2C of the OSA, and to release the report to the public.
Zahid, who is now the Parti Pribumi Bersatu Malaysia supreme council member, had been the first to file the application when he was in Umno.
Also today, the High Court fixed June 6 for case management of the Sidang Injil Borneo's challenge against the Home Ministry to seek declaratory relief on the use of the word "Allah" in reading materials imported from other countries.
The date was fixed by Justice Kamaludin Md Said, who has taken over the case from Justice Hanipah.
Justice Kamaludin also fixed May 30 for case management of ZI Publications Sdn Bhd's challenge over the legality of a raid involving the seizure of 180 books by the Selangor Islamic Department.
This follows the Court of Appeal's decision two weeks ago to
allow
the matter to be heard on its merits after Justice Hanipah had wrongly dismissed its application based on a preliminary objection, despite the court having granted leave earlier.- Mkini