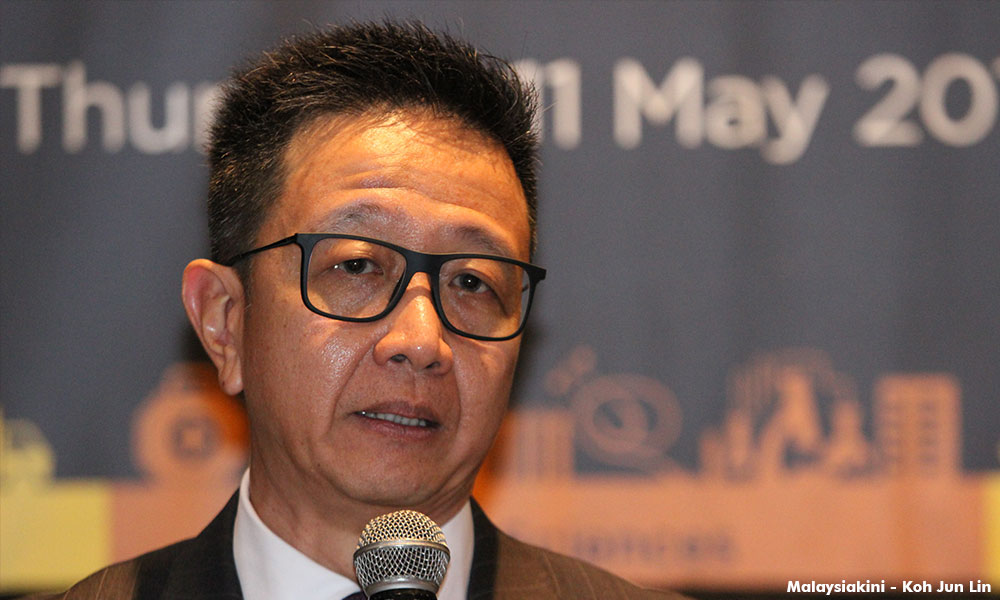 Selangor state executive councillor Teng Chang Khim said he has no issues with PAS remaining in the state cabinet.
The exco member from DAP said it is still business as usual in the state administration, and a change in the cabinet is not necessary, as long as PAS works within the framework established under Pakatan Rakyat's 13th general election manifesto.
"As long as PAS exco members are still working on the same framework with Pakatan Harapan, there shouldn't be any problem. We can be patient about it.
"Of course if they decide to depart from our manifesto, that would be a different story. As it is now, everything is as usual. When business is as usual, why should we rock the boat?" Teng told reporters in Petaling Jaya today.
He added that the next general election is speculated to be just around the corner, so there is no hurry to change the exco line-up.
He was speaking after officiating the soft launch of the Selangor International Business Summit 2017, which will be held at the Setia City Convention Centre in September.
In reply to a question, Teng said the event would go on, even if the general election falls on the dates of the summit.
His comments came after PAS
insisted
that it would remain in the Selangor government with PKR and DAP, despite breaking ties with PKR during its muktamar last week.
Selangor Menteri Besar Mohamed Azmin Ali had said that there would be
no change
in the line-up until the end of their terms.
Teng said he still has a good working relationship with his PAS counterparts, and they do not discuss politics within the administration.
Asked about Selangor Umno chief Noh Omar's claim that Azmin refused to sack his PAS excos out of fear of PAS' strength, Teng said it is BN and Umno that Noh should be worried about.
"Noh Omar should be afraid of Umno and BN and worried about keeping (their) 12 seats. That should be his main concern...
"Not only that, he does not have (an alternative) menteri besar. He also doesn't have an alternative exco line-up. So I think Noh Omar should be happy if he can keep his 12 seats," Teng said.
Noh had boasted that BN always had a clear candidate for prime minister, which he said was unlike the opposition. However, he conceded that BN has yet to settle on a candidate for Selangor menteri besar post.
"Oh, we don't have (a Selangor MB candidate). What's important is to win (Selangor) first, then we can discuss.
"Right now, we don't want to think about all that first. We want to think about winning first," Noh told reporters yesterday.- Mkini