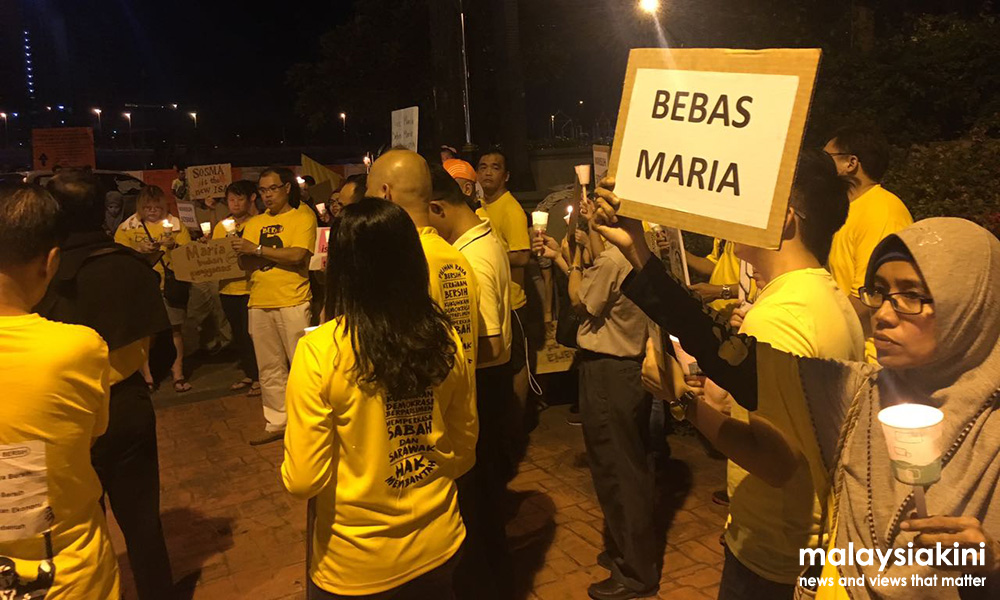 Six months after the candlelight vigil demanding the release of Bersih chairperson Maria Chin Abdullah, police are now probing three Bersih officials for allegedly failing to submit 10-days notice for the assembly.
Bersih secretariat manager Mandeep Singh, advocacy officer Zoe Randhawa and outreach officer Chan Tsu Chong have been summoned to the Dang Wangi police headquarters to have their statements taken on May 15.
The trio are being probed under Section 9(5) of the Peaceful Assembly Act, in relation to the candlelight vigil held at Dataran Merdeka on November 21 last year, in solidarity with Maria who was held under the Special Offences (Security Measures) Act 2012.
When contacted, Mandeep said the police have no basis to probe them.
"This is another form of harassment against us. I don't see any basis for the investigation as Maria is out (of prison). Why after six months the police suddenly want to investigate three Bersih staffs ?" he said.
"The police called Bersih office two weeks ago and we told them to write in. We received it (the notice) this morning," he said.
Instead of calling the Bersih chief and its staff "on and off" for probes, he suggested the police hold a full two-day session to record statements from them, on whatever pending cases.
"This will be convenient for both parties."
-Mkini