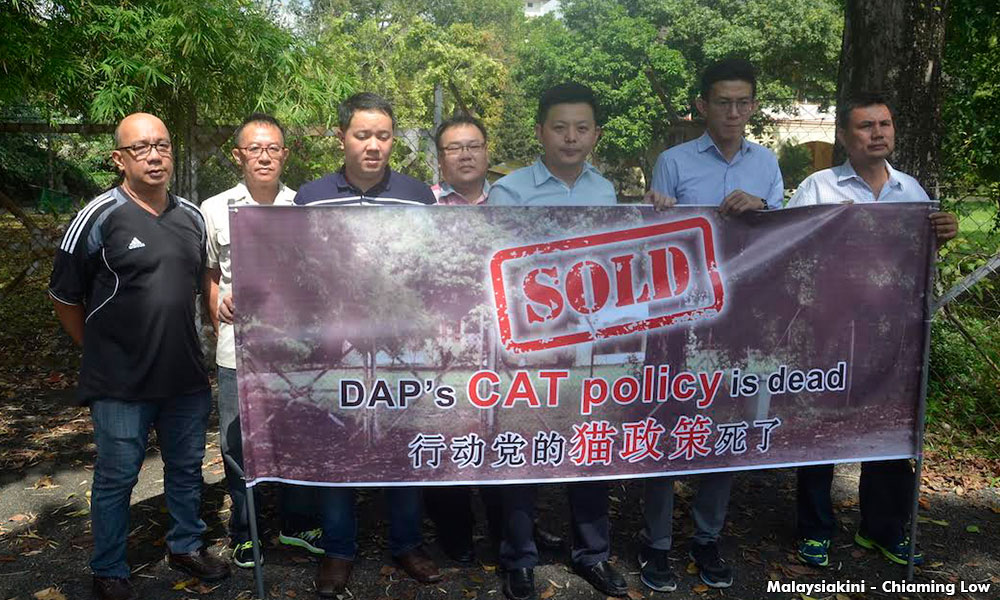 In dismissing claims that he sold off many plots of land in Penang, Chief Minister Lim Guan Eng said the BN sold 36 times more land than his administration, which obtained more economic returns compared to the BN.
Lim said BN sold 3,661 acres for RM1.0586 billion, while his government only sold 106.1 acres - and for RM1.1102 billion.
According to state government statistics prior to 2008, Lim added, the BN had sold:
980 acres in Tanjong Tokong (at RM1 per square foot) for RM42.7 million;
325 acres in Jelutong Expressway (RM20psf) for RM325 million;
750 acres in Batu Kawan (RM3.24psf) for RM106 million; and
1,606 acres in Butterworth (RM8.40psf) for RM584.9 million.
This, he added, compared to his government selling 1.1 acres on Jalan Zainal Abidin, also known as Taman Manggis (at RM232psf) for RM10.2 million, and 105 acres at Bayan Mutiara (RM240psf) for RM1.1 billion.
"It is not this government that sold more land, but the previous one," Lim said at a press conference today.
"Don't say we sold all the land in Penang. We sold only a limited area, but BN sold 3,661 acres compared to our 106.1 acres," he said.
"Although we sold less, we gained more, about RM1.1 billion, compared with the BN's RM1.05 billion," added Lim, who is also DAP secretary-general.
He said this in reference to criticism on the
leasing of a plot
of land off Peel Avenue to Island Hospital, for 99 years, for a RM2 billion expansion project, which will be completed in five years.
Since the state treated the project as a foreign investment, as its major shareholder is based in Singapore, Lim said the sale did not go through an open tender system.
Lim's critics have also
questioned
why the land cannot be used for better purposes, such as building affordable housing.
At a press conference in Komtar today, Penang Gerakan acting Youth chief Jason Loo applied for documents related to the hospital project under the state's Freedom of Information Enactment.
Loo slammed the state government for "quietly selling" the plot of land, saying this was not in line with the state's CAT (competency, accountability and transparency) principles.- Mkini