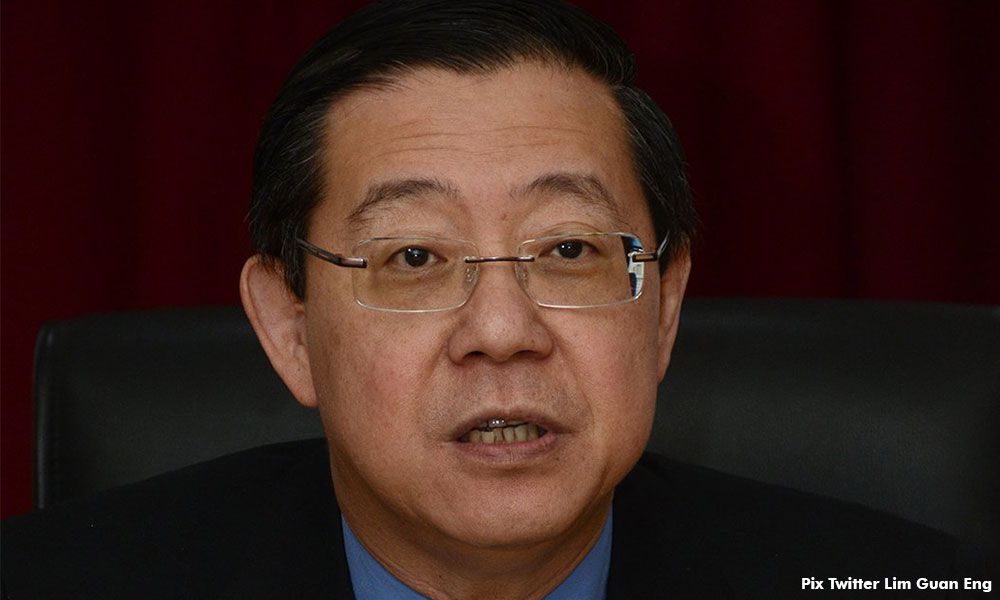 DAP secretary-general Lim Guan Eng has questioned why Selangor speaker Hannah Yeoh was being persecuted for speaking about her own faith as a Christian.
The Penang chief minister said Yeoh was not preaching Christianity to others but merely detailing her own experiences and beliefs in her latest book.
"Is it wrong for non-Muslims to talk about their own faith? She is not preaching (to Muslims)," Lim asked at a press conference in Penang today.
Lim said this when commenting on Universiti Utara Malaysia lecturer Kamarul Zaman Yusuf's
police report
against Yeoh for her alleged "Christian agenda" in her book "Becoming Hannah: A Personal Journey by Hannah Yeoh" published on January 2015.
Kamarul accused Yeoh of attempting to "persuade, influence or incite non-Christians including Muslims to embrace Christianity or become inclined towards Christianity".
The lecturer claims that this is a breach of Section 4(1)(a) of Selangor's Non-Islamic Religions (Control of Propagation Amongst Muslims) Enactment 1998.
Query MCA on 'anti-Chinese' remark
Lim said Kamarul should query MCA for claiming that that the Penang government was anti-Chinese because state funding for Muslims by 84 percent.
State MCA chairperson Tan Teik Cheng was quoted in a Sin Chew Daily report on Feb 9 as saying that Penang, led by Lim and the DAP, received the bulk of Chinese votes but only cared for the Malays.
Among others, Tan claimed state funding for Islamic affairs increased by RM450 million last year.
Lim said certain quarters, including PAS, should question MCA for calling him anti-Chinese for increasing allocation for Muslims.
"Is it not anti-Islam for MCA to say so? If they are sincere, PAS should be defending us for increasing allocation for Muslims?" Lim asked.
He also condemned PAS for suggesting that the Federal Constitution should be amended to state that only Muslims can become prime minister.
Lim said although the Federal Constitution is silent about the matter, no non-Malay has asked to be PM.- Mkini