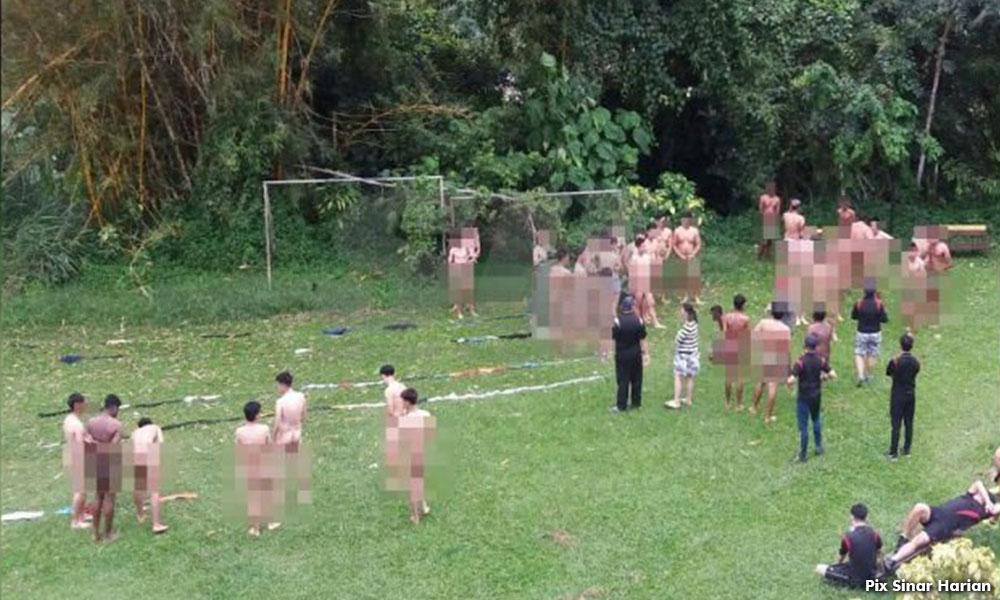 Twenty-three men were fined RM1,500 after pleading guilty to going au naturel during a motivational camp in January at Janda Baik, Pahang.
According to Star Online, the group, consisting mostly of college students, were charged under Section 294(a) of the Penal Code which deals with public nudity.
They were accused of going naked during a game which required them to make a long line using only materials on their bodies.
Photographs of the incident made rounds on the internet. The photographs appear to suggest that most of the group were completely naked.
At the time, the police said that most participants were sent there by their parents.
The incident took place at a well known highland golf resort near Kuala Lumpur.
Meanwhile, five youths pleaded guilty to abetting the crime and were fined RM1,500.
Another five individuals, who were camp's organisers or facilitators, also pleaded guilty under the same law and for abetting the crime.
They were fined RM3,000 each and sentenced to one month's jail, which was backdated to Jan 22, the day of their arrest.
The case was presided by Bentong magistrate Khairuddin Anhar Mahmud.- Mkini