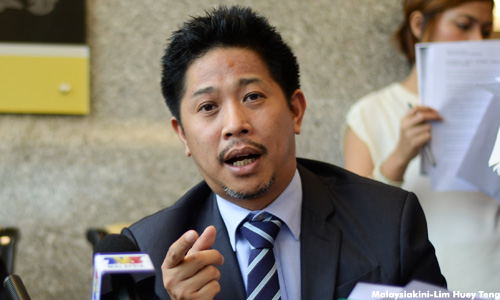 Putrajaya should snub calls to increase sugar prices yet again, said Alor Setar MP Gooi Hsiao Leung.
He said this after MSM Malaysia Holdings Bhd said it was in talks to
increase
sugar prices by another 29 sen per kg, two months after the government approved a 11sen hike from RM2.84 to RM2.95 per kg.
"The people's will is for the Umno-BN government to ignore the demands by the producer," said the PKR lawmaker.
He reminded that the fasting month and Hari Raya are fast approaching, a time when sugar consumption increases.
Gooi said local producers have been lobbying to increase prices despite the global price of raw sugar having fallen.
"Why should sugar prices be increased without proper justification?" he asked, adding that the people were already facing rising cost of living from the goods and services tax (GST).
Instead of heeding the demands of the producers of sugar product, Gooi said the government should dismantle the industry's duopoly.
The sugar manufacturing industry in Malaysia is controlled by two companies, namely MSM Malaysia Holdings Bhd and Central Sugar Refineries Sdn Bhd.
MSM Malaysia Holdings Bhd is a unit of Felda Global Ventures while Central Sugar Refineries Sdn Bhd is controlled by tycoon Syed Mokhtar Albukhary.- Mkini