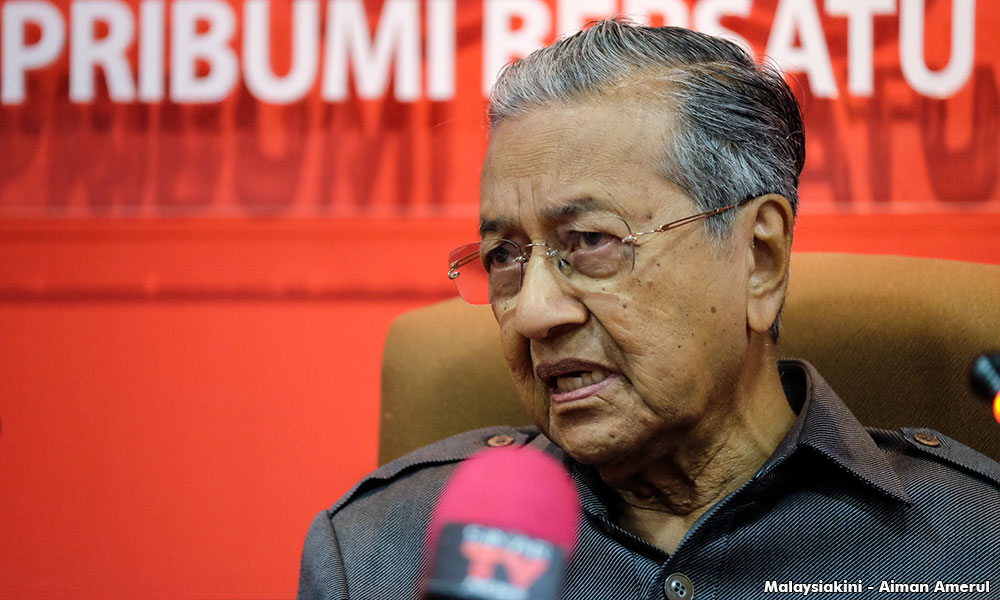 The assault on film director David Teo at a TN50 dialogue on Wednesday night has embarrassed Malaysians in front of the world, said former prime minister Dr Mahathir Mohamad.
Speaking live to netizens on on Facebook today, Mahathir said in the era of Prime Minister Najib Abdul Razak, people who speak and ask questions would end up in trouble.
"This has never happened during my time and the prime ministers before me. This only happens during Najib's era ... those who speak will end up in trouble.
The newspaper censored, so does
TV3
and other (media).
"So, when they were given a chance to speak, they tried, and this is the consequence and result of such attempts to speak the truth. Ask question also cannot, beaten.
"I don't know who is this Mat Over (
comedian Sulaiman Yassin)? But right after he slapped, (both of them) should be separated. But I heard many shouting, beat David Teo'. This had shamed us in front of the world, the incident happened in front of the premier," he said.
The Parti Pribumi Bersatu Malaysia chairperson then challenged Najib to conduct another dialogue.
"If he (Najib) dare, do it again and open to all, we will see if anyone is afraid of being slapped," he said.
-Mkini