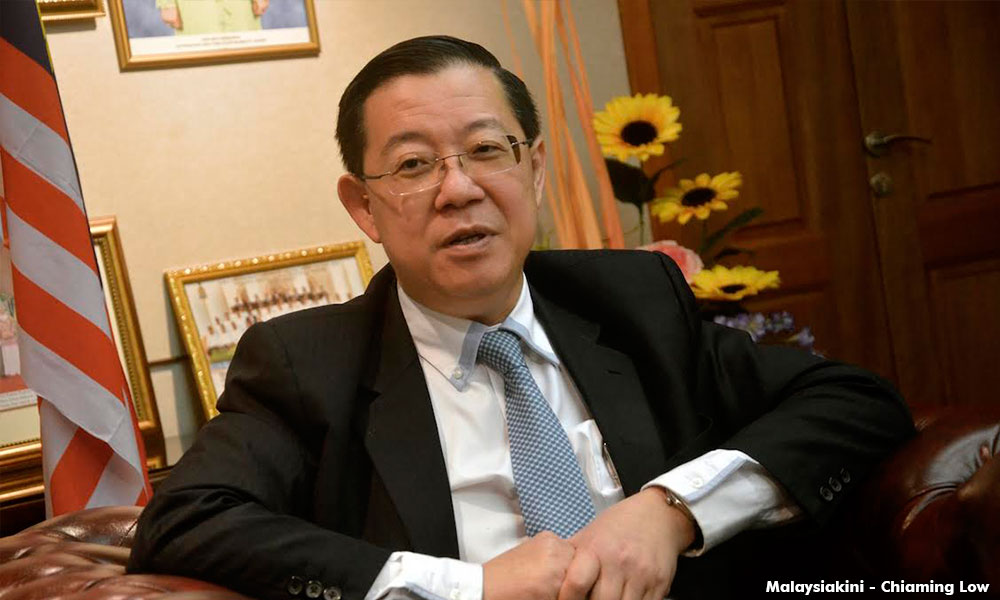 Penang Chief Minister Lim Guan Eng has confirmed that he will be attending Pakatan Harapan's national-level buka puasa (breaking fast) event on June 11, said PKR secretary-general Saifuddin Nasution.
Saifuddin said the national-level event will be held in Penang, and will be attended by top Pakatan leaders including PKR president Dr Wan Azizah Wan Ismail, Parti Amanah Negara president Mohamed Sabu and Parti Pribumi Bersatu Malaysia president Muhyiddin Yassin.
He said Johor and Malacca will also be hosting similar events, the details of which would be announced later.
"This shows how Pakatan Harapan makes an effort to cultivate a good relationship between the different races, in the spirit of harmony and peace," Saifuddin said at a press conference in Penang today.
Saifuddin was referring to pro-PAS NGO Jaringan Muslimin Pulau Pinang (
JMPP
), and its chief Hafiz Nordin, who said Lim should be banned from attending
buka puasa
event as he is allegedly "anti-Islam".
"What they have done (calling for a ban on Lim's attendance) is totally against Islam; our religion is simple, but some of its believers are obsessed with some issues, and try to confuse others," Saifuddin said.
In a rally after prayers last Friday, Hafiz also accused the state of allegedly interfering in the decisions of the Penang Fatwa Council, which the state mufti Wan Salim Wan Noor has denied.
Lim's aide, former RMAF pilot Zaidi Ahmad, was
slapped
by a protestor for asking Hafiz to clarify which fatwa had been interfered with by the state government.
Saifuddin, who is also Lim's strategic advisor, said it is not haram for Lim or non-Muslims to not fast before he breaks fasts with Muslims.
He added that the DAP-led administration has done much to foster inter-racial and inter-religious harmony since it took over the state in 2008.
"However, the behaviour of some has put an ugly face on the real meaning and beauty of Islam," Saifuddin lamented.
At the same press conference, former PAS Perak Menteri Besar Nizar Jamaluddin praised Lim for his acts of goodwill in joining the Muslim community to break fast during Ramadan.
He recalled a previous occasion when Lim had attended a buka puasa event with a PAS ulama during the Penanti by-election in 2008.
"This was not a problem then, why now?" queried the former PAS leader, who joined Amanah when the PAS splinter party was formed last year.
He pointed to the example set by non-Muslim leaders in other countries such as the United States and Singapore, who attended such events to promote religious harmony and encourage the local communities to get to know each other.
"Our own national mosque have been organising buka puasa events where non-Muslims have attended, to say non-Muslims cannot attend buka puasa events is completely wrong, and against Islam," he stressed.- Mkini