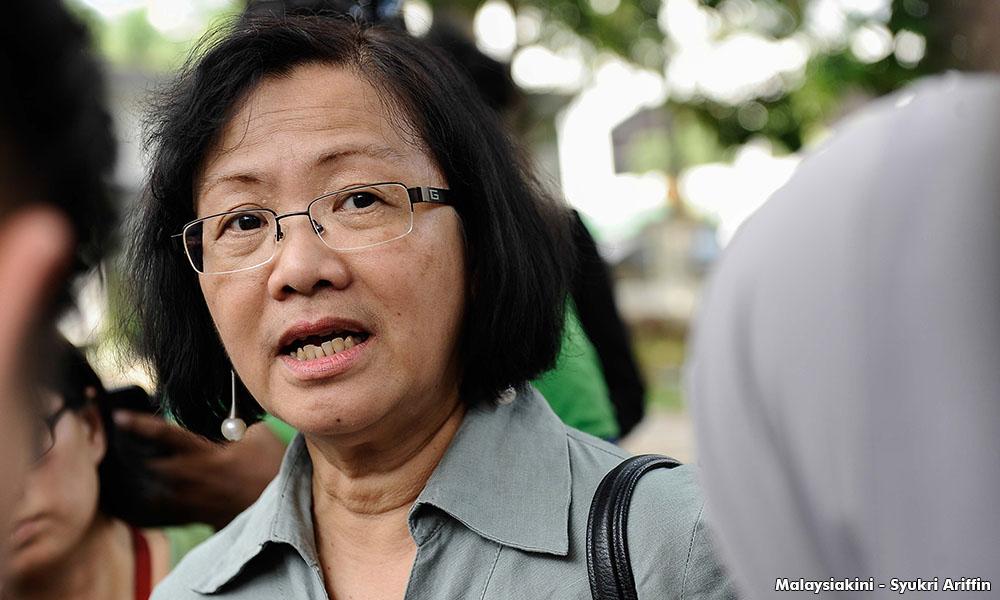 The High Court in Kuala Lumpur today dismissed electoral reform coalition Bersih 2.0 chairperson Maria Chin Abdullah's judicial review against a ban imposed on her from travelling overseas.
Judge Nik Hasmat Nik Mohamad ruled that Section 59A(1) of the Immigration Act 1959 clearly states that any decision made by the home minister and Immigration director-general will not be subjected to a judicial review, except on procedural grounds.
"This (non-review) is not arguable at all," Justice Nik Hasmat said.
She also said that the home minister and Immigration Department director-general are under no obligation to provide a reason for any person who has been imposed with a ban from travelling overseas.
Maria had named the Immigration director-general and home minister as respondents in her
application
filed on July 28 last year
This follows the authorities' action to bar her from travelling to South Korea to receive an award – the Gwanju Human Rights Prize – on behalf of the electoral watchdog on May 15 last year.
Gurdial Singh Nijhar (photo, above left) appeared for Maria while senior federal counsel Shamsul Bolhassan acted on behalf of the two respondents.
'Constraints to basic rights'
Aside from seeking the removal of the ban, Maria had also applied for a declaration that the travel ban had gone against her constitutional rights to liberty (Article 5 of the Federal Constitution), equality (Article 8) and Article 10(1)(a) on freedom of speech and expression.
However, Justice Nik Hasmat said she agreed with the contentions raised by Shamsul that there are some restraints to the constitutional provisions.
Among others, she said, Article 5 of the Federal Constitution is confined to personal liberties, which guarantee a citizen from being unlawfully detained or subjected to forced imprisonment.
This right does not extend to travelling abroad, she said.
The judge also said that the application was purely academic in nature as the travel ban against Maria was reportedly lifted two days after she was denied departure to South Korea last May.
However, Gurdial pointed out that the question on the travel ban being lifted was only communicated to the applicant in January this year.
When met by reporters later, Gurdial said they would be appealing the decision, as it could deprive citizens of their right to challenge any decision of the executive or the legislature in court.
"The judiciary must check if Parliament or the executive have exceeded their powers," he said.
Maria expressed disappointment over the perceived reluctance by certain judges to recognise the importance of separation of powers between the judiciary, executive and the legislature.
"Today's decision is not just about a narrow interpretation of personal liberties but has put the separation of powers in jeopardy," she said.- Mkini