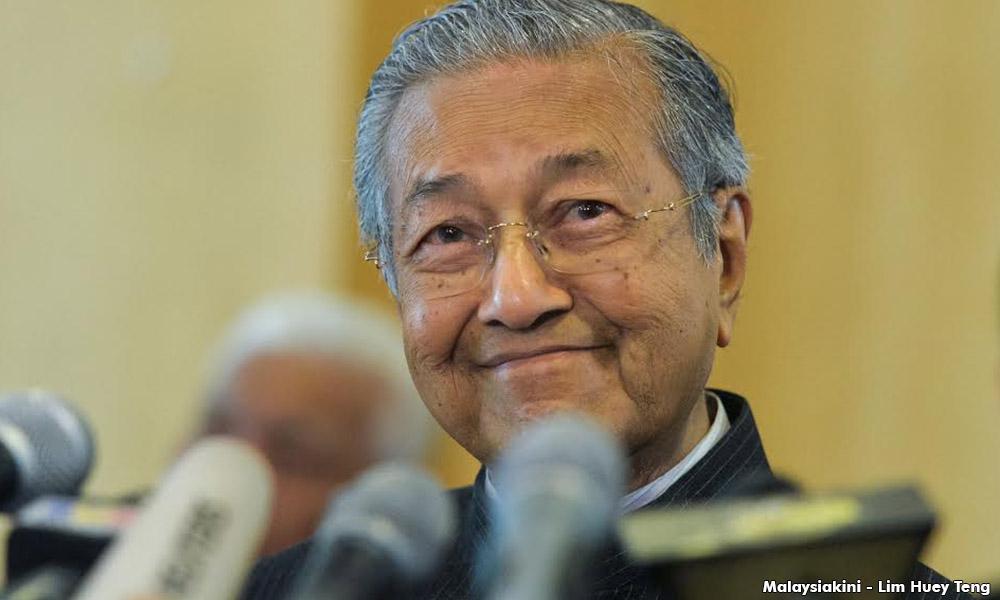 Dr Mahathir Mohamad has confessed to being naughty as a child in his Teachers' Day message posted on Facebook.
Some of his detractors, especially Prime Minister Najib Abdul Razak, would argue that even at the age of 92, the former prime minister is still mischievous.
In his post, Mahathir also rued how value has replaced the values for which teachers were once known and respected for.
He pointed out that even Umno once had teachers as its bedrock, but this no longer appeared to be true.
"In the past, the smartest people in the villages were teachers, they were highly respected and even the role of building communities in the countryside were taken up by them.
"Even political parties were founded or spearheaded by teachers and educators. That was why communities were built on strong values.
"Unlike now, politics is controlled by those obsessed with business and personal gain - in the end, there is no more value as their 'teacher' is money," Mahathir said.
Nonetheless, he wished educators in the country a Happy Teachers' Day and urged them to continue serving and building the next generation.
Mahathir related how he was no different from his generation of children.
We listen if told off by the teacher
"As a child, I could be considered as quite naughty. As I was from Kedah, it was the norm of that time to play in the paddy fields instead of going home to study, even though we were repeatedly ticked off that it was dangerous," he added.
However, Mahathir said his friends and he would surely listen if they were told off by a teacher.
"What more if the teachers reported to my father, who was a headmaster, I would face even more disciplining. Did it happen? It surely did," he said.
Mahathir said his generation listened to the teachers, not out of fear, but out of respect.
"At that time, we understood that all matters, from learning to being disciplined, was to educate us," he said.
However, Mahathir lamented that those values were of the past.
"Teachers these days can't do more apart from teaching their subjects in school as they seem to have been made responsible for everything (in school)," he said.
Teachers have repeatedly complained about their heavy load of administrative work.
The government had since introduced some administrative assistance in schools but complaints remain that they are insufficient.- Mkini