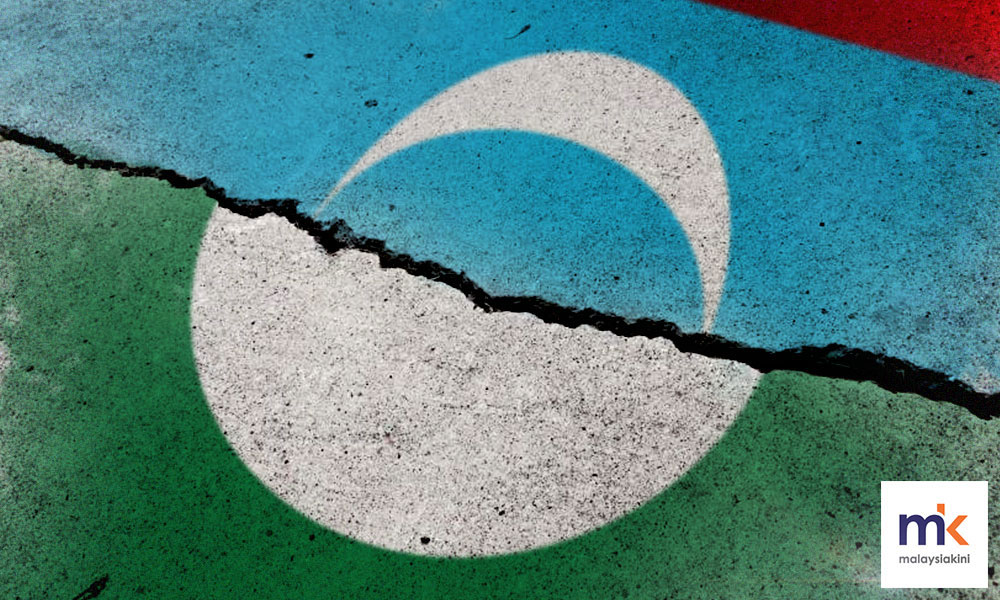 The PAS syura council has upheld the decision of the Islamist party's muktamar to sever political ties with PKR.
Council secretary Nik Muhammad Zawawi Salleh announced this after the council's meeting at the party headquarters in Kuala Lumpur this afternoon.
"The decision was made by referring to the terms of the 'tahaluf siyasi' (political cooperation), and so the political relationship is cancelled," he told reporters.
Nik Muhammad said there were numerous infringments with regard to the 'tahaluf siyasi' according to Islamic tenets.
Among them, he said was PKR not supporting, and even opposing, some of the Islamic-related agendas brought forth by PAS.
As an example, he cited PAS' move to amend the Syariah Courts (Criminal Jurisdiction) Act (Act 355).
Furthermore, Nik Muhammad said PKR had violated political ethics by attacking PAS leaders and making baseless allegations which tarnished the party's image.
"Betrayal in the political cooperation with PAS.
"Among them working with those who want to bring about the downfall of the (PAS-led) Kelantan government and contested against PAS in the Sungai Besar and Kuala Kangsar by-elections," he added in reference to PAS splinter party Parti Amanah Negara (Amanah).
Quizzed on whether the door is still open to discussions with PKR, Nik Muhammad said PAS is prepared.
"Yes, can meet (for discussions)," he added.
PAS, PKR and DAP were formerly members of the now defunct Pakatan Rakyat.
Following the collapse of Pakatan Rakyat, DAP and PKR formed Pakatan Harapan together with Amanah.
Former premier Dr Mahathir Mohamad's Parti Pribumi Bersatu Malaysia (Bersatu) is the latest party to join the coalition.- Mkini