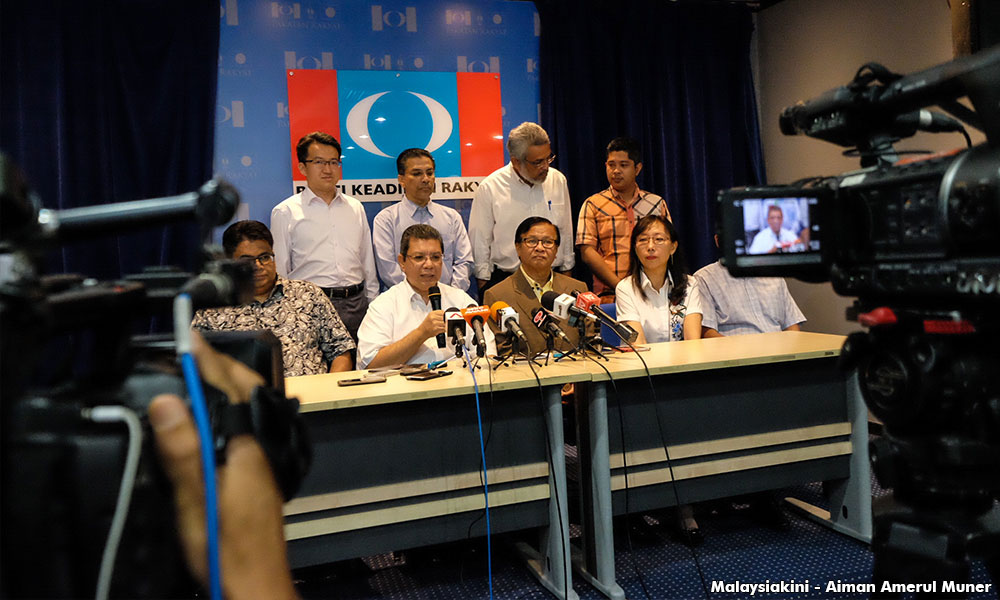 The Pakatan Harapan secretariat has urged Pandikar Amin Mulia to relinquish his post as Dewan Rakyat speaker if he is no longer able to focus on implementing reforms in Parliament.
Apart from this, the secretariat said it is making this call based on Pandikar's previous comment on wanting to return to active politics.
"Although the speaker's appointment is suggested by the ruling party, the speaker must retain his impartiality in order not to side with the ruling party or opposition.
"If Pandikar can no longer focus on reforming parliament and truly wishes to return to active politics, he must resign with immediate effect," Harapan chief secretary Saifuddin Abdullah told a press conference in Petaling Jaya today.
Prior to his appointment, Pandikar had, among others, served as a minister in the Prime Minister's Department. He was also a former Umno lawmaker in Sabah.
-Mkini