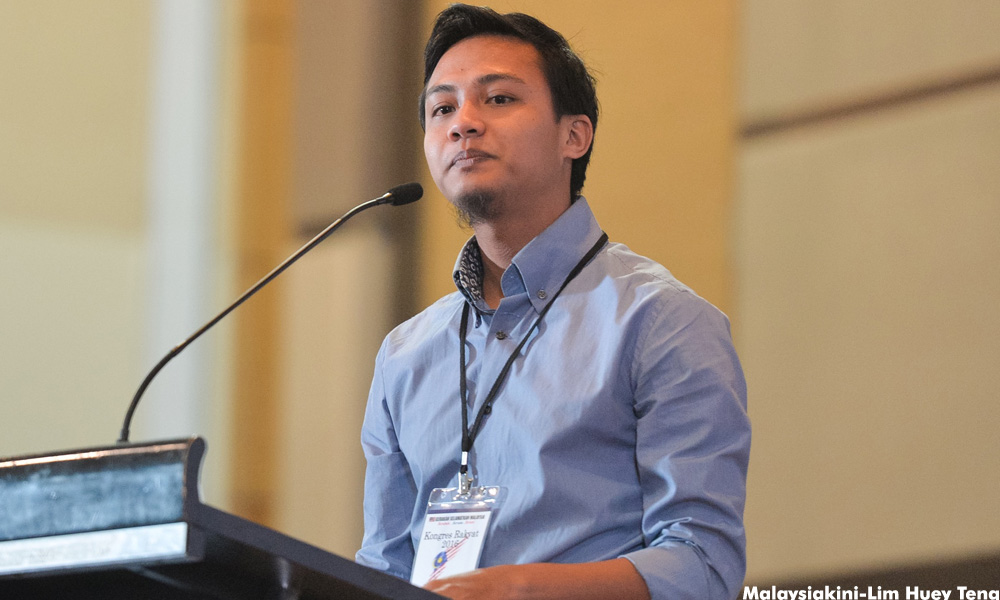 PKR CONGRESS
| A PKR Youth delegate has called on the party to distance itself from "modern Taliban".
Penang delegate Fahmi Zainol said these Taliban could be found in political parties in the country.
"These modern Taliban, we have to distance ourselves from them, those who use religion for personal gain.
"I don't need to name them, you know yourself who it is," Fahmi said at the PKR Youth congress in Shah Alam today.
Fahmi did not respond to calls from other delegates for him to name those he was attacking.
It is however believed to be a subtle jab aimed at PAS, which last week severed ties with PKR.
PAS had cited PKR's alleged opposition to PAS president Abdul Hadi Awang's efforts to amend syariah penal laws in the country.
The Taliban were a political-militant movement which once held power in Afghanistan, and was known for enforcing a strict interpretation of syariah law.
Fahmi's speech was just one of many times, where shots were fired at PAS during the congress.
Federal Territories PKR youth delegate Ahmad Azri Zainal Nor had earlier teased the Islamist party's reasoning for severing ties.
"Recently, someone who hates us doesn't want to be friends with us anymore.
"They made all sorts of accusations against us, which resulted in the relationship ending.
"We are the bad ones, they are all good and will go to heaven," Ahmad Azri said, to the amusement of other delegates.
Meanwhile, Kelantan delegate Mohd Hafidz Rizal Amran said despite PAS having severed ties, there was still time for the party to join Pakatan Harapan.
He said the fact that Umno was their common enemy was clear, and thus there was no reason for them to fight each other.
PKR had been PAS' only ally in Harapan.
Two other parties in the coalition, DAP and PAS splinter group Amanah, have been labeled by the Islamist party as their enemies.
PAS had rejected cooperation with new Harapan member Parti Pribumi Bersatu Malaysia (Bersatu) on grounds that it was working with DAP and Amanah- Mkini