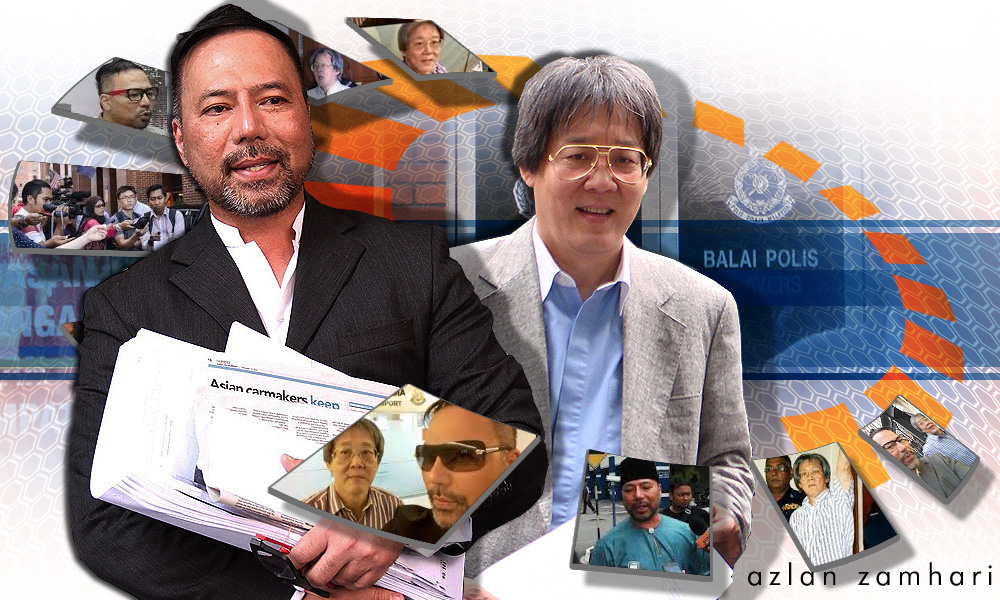 The prosecution has withdrawn charges against Khairuddin Abu Hassan and lawyer Matthias Chang for alleged financial sabotage over their overseas reports lodged against 1MDB.
Deputy public prosecutor (DPP) Awang Armadajaya Awang Mahmud said he has received instructions not to proceed with the case.
"Hence we apply for a discharge not amounting to an acquittal," he told the Kuala Lumpur Sessions Court today.
Today was initially fixed for the hearing of the charge on the duo, after the High Court and Federal Court agreed the
charge
does not fall under the Security Offences (Special Measures) Act 2012.
Now the defendants' lawyers are applying for an acquittal, as the court cannot allow the charge to hang over their heads, as that would allow the prosecution to re-charge them.

-Mkini