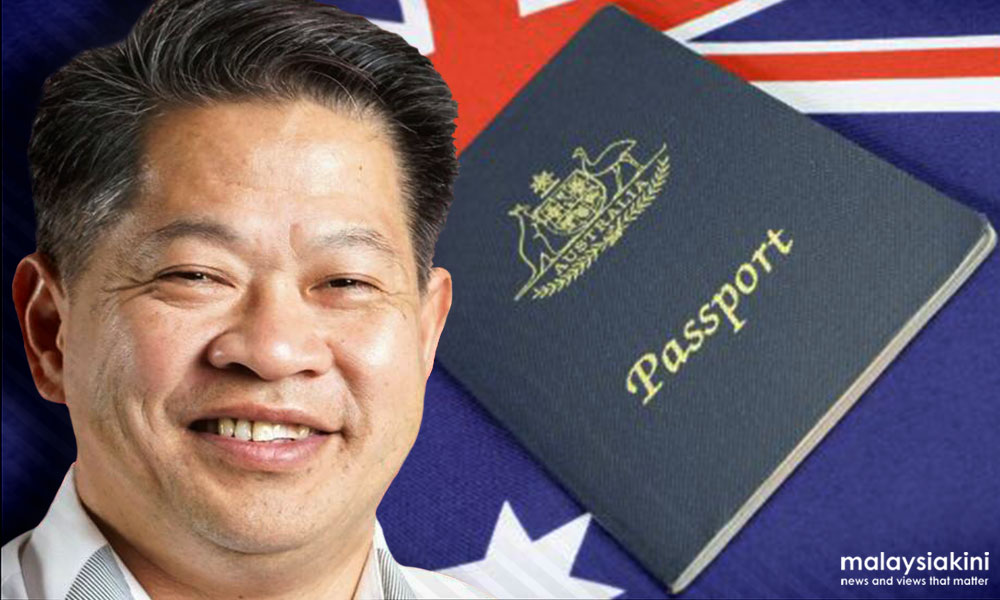 Although the Sarawak government has no issues with the disqualification of Pujut assemblyperson Ting Tiong Choon, DAP has claimed that the action contradicted with the court's earlier decision to
dismiss
a petition filed to challenge the result of the Pujut seat.
Sarawak Chief Minister Abang Johari Openg, who attended the 2017 pre-Gawai festival at the Borneo Market in Johor Baru last night, was also in a cheerful mood when reporters asked him questions about the matter, and said he had no problems on the issue.
On Friday, a motion to
disqualify
Ting as Pujut assemblyperson was unanimously passed on the second day of the first meeting for the second term of the 18th Sarawak legislative assembly.
The motion that was was passed with a 70 to 10 vote majority, came about following allegations that the Pujut assemblyperson had double citizenship, Malaysia and Australia, after his long stay there.
Yesterday, DAP secretary-general Lim Guan Eng claimed that the Sarawak legislative assembly abused its power to terminate Ting's membership and the politically-motivated action would be brought to court.
Meanwhile in another development, Johor Menteri Besar Mohamed Khaled Nordin urged for the Sarawak community in the state to remain steadfast and united in shouldering the efforts of the government to develop Johor.
He said, the effort was to ensure continuity in the development of the state and the nation which could continuously be enjoyed in the future.
- Bernama