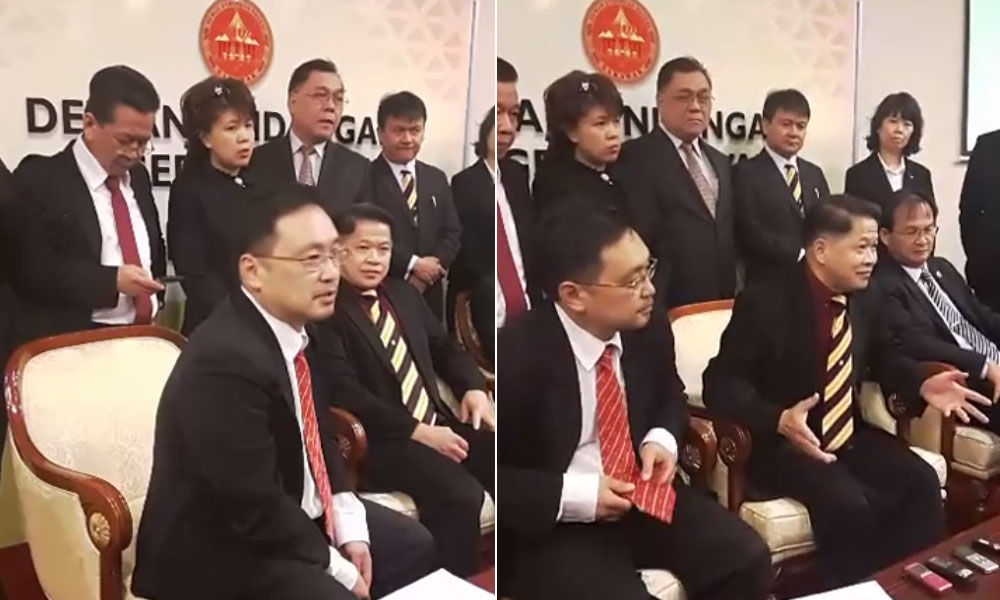 Sarawak assemblyperson Dr Ting Tiong Choon (DAP - Pujut) has been disqualified from his post, raising the possibility of a by-election.
See Hua Online reported that the Sarawak state assembly voted 70-10 in favour of Ting's removal, after Sarawak International Trade and e-Commerce Minister Wong Soon Koh (BN - Bawang Assan), who alleged that Ting held an Australian citizenship, moved a motion against him.
He cited Article 17(1)(g) of the Sarawak constitution, saying that any person who willingly obtains foreign citizenship or exercises the rights of a foreign citizenship would be disqualified to be a state assemblyperson.
Wong claimed that Ting obtained Australian citizenship on Jan 20, 2010.
He also alleged that Ting was twice declared a bankrupt while in Australia, and claimed that Ting was unqualified, unfit, and untrustworthy to be an assemblyperson.
Defeated BN Pujut direct candidate, Hii King Chiong had previously filed an election petition against Ting's electoral victory, but the Election Court had
dismissed
this on technical grounds last year.
Meanwhile, at a press conference aired on Sarawak DAP's Facebook page, Ting said he had renounced his Australian citizenship after he was recruited by Talent Corporation Malaysia (TalentCorp) to return to Malaysia.
He said the year-long process of renouncing his Australian citizenship was completed just prior to the Sarawak State Election, which fell on May 7 last year. He added that he never lost his Malaysian citizenship.
-Mkini