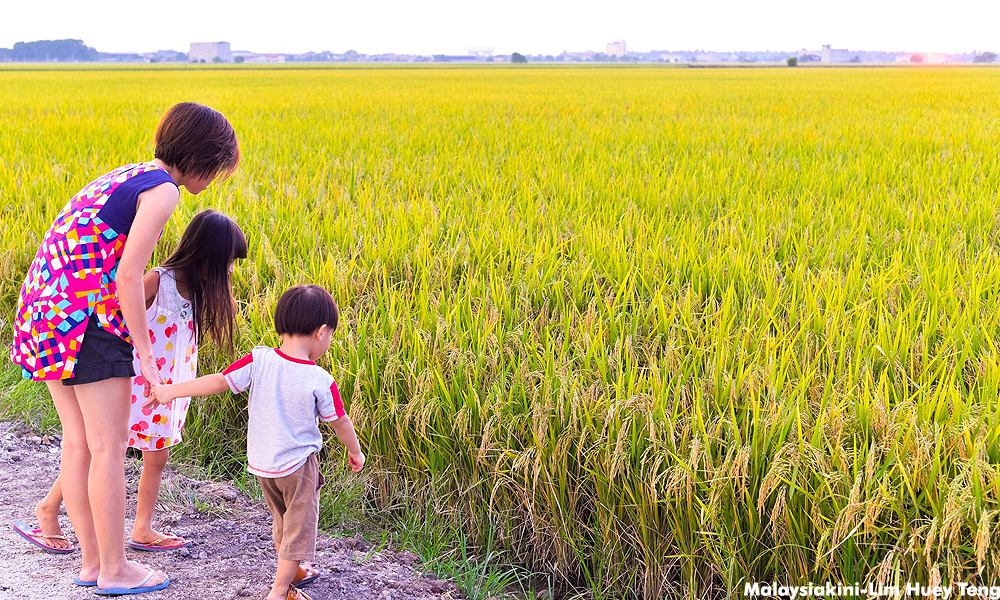 Young people should be taught to tap rubber and grow rice, among other agricultural practices, suggested former Bank Negara Malaysia deputy governor Arshad Ayub.
"Why not we have an agricultural national service?
"In other words, our young chaps who are supposed to do national service, they learn to tap rubber, they learn to work in the oil palm industry, they learn how to grow rice," he said during the launch of a book titled 'Rich Malaysia, Poor Malaysians' by Anas Alam Faizli, at Subang Jaya last night.
Arshad acknowledged that the millions of foreign workers in Malaysia is a problem that needs to be solved, but he questioned what would happen if all of them were to leave suddenly.
"What kind of state will we be, in terms of economics? Maybe rubber trees not tapped, palm fruits not harvested and tall buildings may not be built," the former Agriculture Ministry secretary-general speculated.
It is not as simple as just making foreign workers leave the country, he said, unless young people are willing to take up the jobs they leave behind and work in the rubber estate, palm oil plantations and construction industry.
To further entice young people to do so, the pay for these jobs would also have to be raised, he added.
As part of the solution, he said, young people should work in estates or if necessary, the construction industry for national service to train them for the jobs.
"We could have harvested them from talents who did not pursue tertiary education due to lack of opportunity," he said.Through this, he said, the youth can also help the country go green and preserve the environment.
He also said the younger generation will inherit the country and its successes and failures.
Similarly, he said, whatever the younger generation reap from their elders, they too will have to pass it on someday.
Arshad, who will be turning 89 years old this year, was also formerly the deputy director-general in the Economics Planning Unit (EPU) of the Prime Minister's Department and also served as secretary-general in the Primary Industries Ministry and Land and Regional Development Ministry. - Mkini