COVID-19 | Almost 1,000 people have been sent for testing following a Covid-19 outbreak linked to the staff at Hospital Universiti Sains Malaysia (HUSM) and their family members.
Yesterday, Malaysiakini reported that the operations HUSM in Kubang Kerian, Kelantan was under strain as many personnel have been put under quarantine, with some units being forced to close.
Government sources told Malaysiakini that the newly announced Hilir cluster today is linked to HUSM.
HUSM has been tight-lipped about the outbreak, maintaining that only the Health Ministry can release information when asked about the Covid-19 outbreak.
However, several HUSM staff members, speaking on condition of anonymity, had confirmed with Malaysiakini that hundreds of people are being quarantined.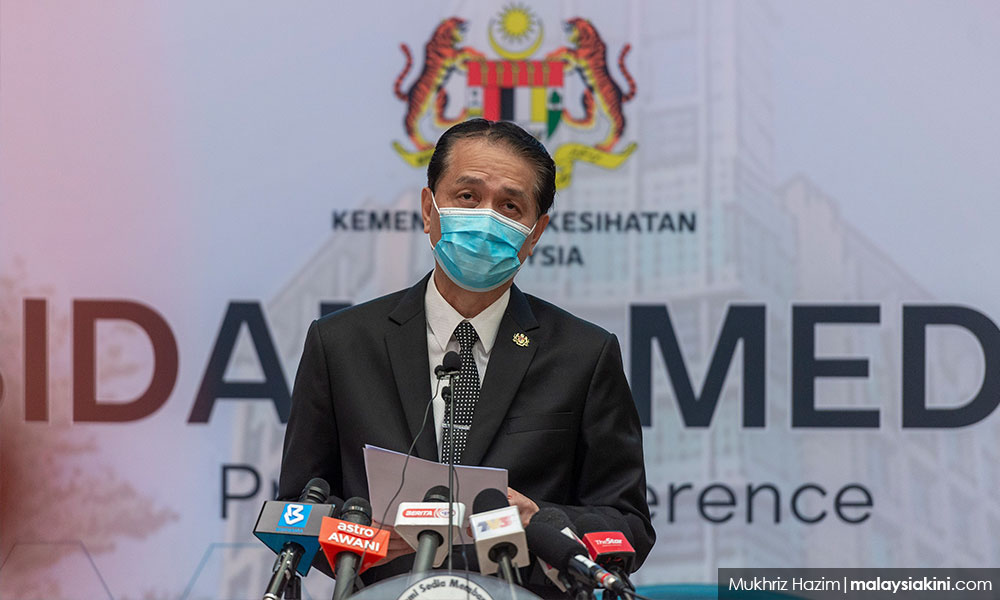 Health Ministry director-general Dr Noor Hisham Abdullah (photo), when contacted, did not divulge details about the cluster but confirmed that it involved health workers and their family members.
Noor Hisham, in a statement earlier, said a total of 975 had to be tested and 21 people were confirmed to be positive with Covid-19.
The cluster now spans four districts in Kelantan, namely Kota Bharu, Tumpat, Bachok and Pasir Puteh.
The first case was discovered on Nov 24 through a screening of symptomatic patients. - Mkini