Former finance minister Lim Guan Eng has asked his successor Tengku Zafrul Tengku Abdul Aziz to reconsider the government's decision to withdraw its RM2 billion loan guarantee for the Penang LRT project.
Lim, who is also the former Penang chief minister, said the state is capable of servicing its loan for the project and therefore it won't cost Putrajaya any money.
He added that the loan was to be provided by the Asian Development Bank, which is a reputable institution that finances infrastructure projects around the globe.
"I hope Zafrul can reconsider the decision to cancel the loan guarantee with ADB based on the Penang government's financial performance and repayment capability.
"This is because it will not cost the federal government anything as the state government is able to fully service the loan.
"The federal government should facilitate and not impede the Penang's development due to politics," he said in a statement.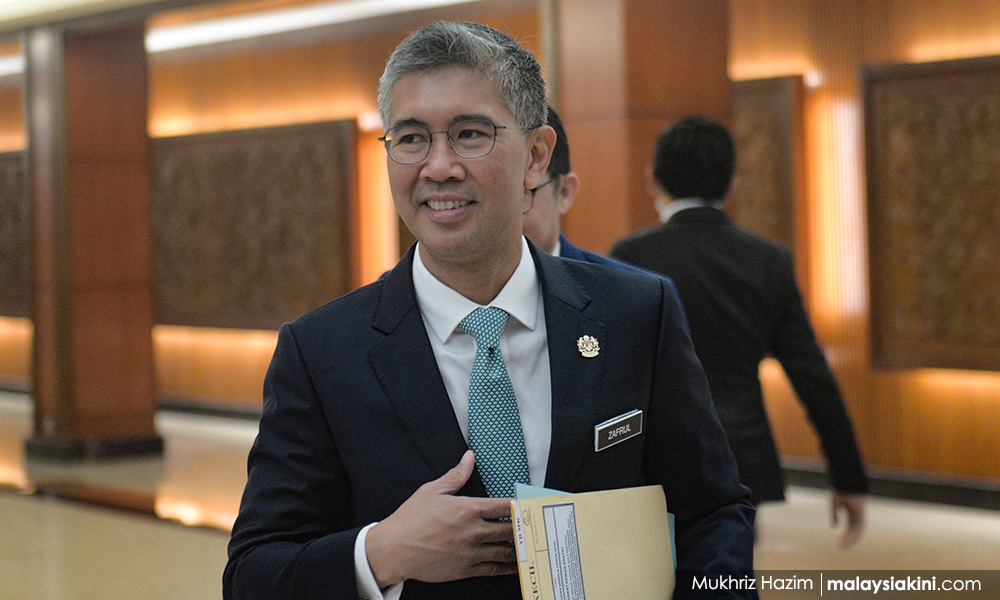 Zafrul (photo), in a parliamentary reply, said Putrajaya will no longer guarantee the loan between the Penang government and ADB.
The RM2 billion loan was intended to partially finance the Penang LRT project which will cost a total of RM9.5 billion.
"Any new loan with a government guarantee should be scrutinised as much as possible, as it will increase the government's contingent liability. Unchecked increases in the government's contingent liability could increase fiscal risks and affect Malaysia's credit rating given by international rating agencies," Zafrul had said.
However, Lim described the finance minister's decision as "political revenge" on the opposition-led Penang.
he pointed out that when Zafrul served as the CIMB chief executive officer in 2018, he had no qualms approving an RM1.5 billion loan to the state-owned Penang Development Corporation (PDC).
"Why Zafrul, as the CIMB CEO can approve an RM1.5 billion loan to the state government subsidiary in 2018 but as finance minister, cannot guarantee an RM2 billion loan to the Penang government?
"To date, the PDC has had no problem in repaying the RM1.5 billion loan to CIMB," he said. - Mkini