There is no problem in recreating the position of Deputy Prime Minister (DPM) and giving the number two post to Umno, said Bersatu supreme council member Mohd Redzuan Md Yusof.
This is because Umno is part of the PN government and if the move is able to strengthen the government, it should be discussed at the highest level with Prime Minister Muhyiddin Yassin, he said.
Redzuan (above), who is a Minister in the Prime Minister's Department (Special Affairs), emphasised however that the decision was in the hands of Muhyiddin.
"Personally, I do not see a problem (giving the post of DPM to Umno) because we are partners to govern (the country) but it is up to the prime minister because he is the one who created the cabinet and appointed ministers," said Redzuan according to a report on Utusan Online.
"I do not deny what is said but if that is seen to empower PN then we should discuss in more depth," he said after presenting donations to flood victims and senior citizens in Durian Tunngal, within the Alor Gajah parliamentary constituency which he is the MP for.
Muhyiddin, who took office in March, declined to appoint a deputy prime minister and appointed four senior ministers instead. These were Azmin Ali and Mohd Radzi Md Jidin (both of Bersatu), Umno's Ismail Sabri Yaakob, and Fadillah Yusoff from the Gabungan Parti Sarawak coalition.
The issue has been hotly debated ever since Ismail in an exclusive interview with a local Malay daily, said the issue of Umno asking for the deputy prime minister post would be raised after the debate on Budget 2021 in the Dewan Rakyat was completed.
Ismail said apart from the senior minister post held by him, Umno had not been given other senior portfolios despite having the largest bloc of MPs in the PN government.
This was followed yesterday by Umno president Ahmad Zahid Hamidi asking his party leaders and members not to pressure Muhyiddin to reinstate the deputy prime minister post and give it to Umno.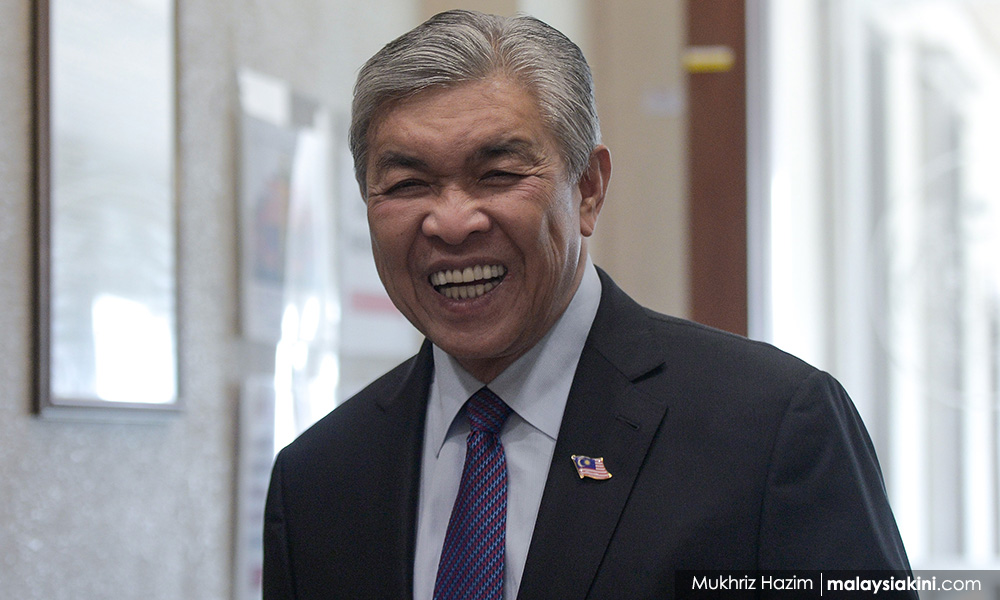 However, Umno information chief Shahril Sufian Hamdan maintained that his party deserves the position of deputy prime minister.
Zahid (above) is not expected to be appointed as deputy prime minister if the position is reinstated as Muhyiddin had refused to appoint him because he is facing 47 charges of criminal breach of trust, corruption, and money laundering.
In the meantime, Redzuan said that although Umno is seen to have the largest number of seats in PN, the role and function of Bersatu cannot be ruled out.
"We have heard a lot of criticism (of the party) but we do not pay attention to it and we continue (with our work) because our objective is clear which is to help the people, especially those affected by the Covid-19 pandemic," he said.
Commenting on the unanimous decision of the party's Annual General Assembly yesterday to amend the Constitution to allow non-bumiputeras as associate members, he said it reflected the party's openness.
"In fact, the decision to abolish the post of chairperson is also right because we have long thought that it is not appropriate for one ship to have two captains," he said.
At the height of the Sheraton Move in February the party was split between followers of party president Muhyiddin and then chairperson Dr Mahathir Mohamad. - Mkini