Amanah president Mohamad Sabu is suing a Selangor PAS leader and the party's online media Harakahdaily over an allegedly defamatory online article.
The former defence minister's lawyers, Messrs Amin Amirul & Partners, filed the Writ of Summons at the High Court Registry in Kuala Lumpur on Oct 28.
The cause papers named Selangor PAS Liaison Committee secretary Roslan Shahir Mohd Shahir, Wan Nordin Wan Yaacob and Galeri Media Serbanika Sdn Bhd as defendants.
Wan Nordin is the editor-in-chief of online portal Harakahdaily and its print edition, Harakah.
Roslan is also a frequent writer for Harakahdaily, while Galeri Media Serbanika is the operator of the Harakahdaily portal and Harakah print newspaper.
The defamation suit is over an online article uploaded to Harakahdaily on Sept 14 this year. It, among others, touched on the resignation of Husam Musa as Amanah vice-president.
The article also made reference to another online news report on the issue.
On Sept 14, Husam reportedly dismissed a news report that he had a fallout with Mohamad in relation to the former's resignation as the party vice-president.
According to copies of the lawsuit sighted by Malaysiakini, Mohamad is seeking general, aggravated, and exemplary damages, and five percent interest on damages calculated from the date of the Writ to final payment.
The Kota Raja MP is also seeking an apology and retraction of the alleged defamatory statement, which are to be carried on Harakahdaily's portal and the print newspaper Harakah, within 14 days from the date of judgment.
The plaintiff is seeking an injunction to prevent the defendants from further issuing the alleged defamatory statement, whether orally, or through print or online media.
Mohamad also seeks costs and any other relief deemed fit by the court.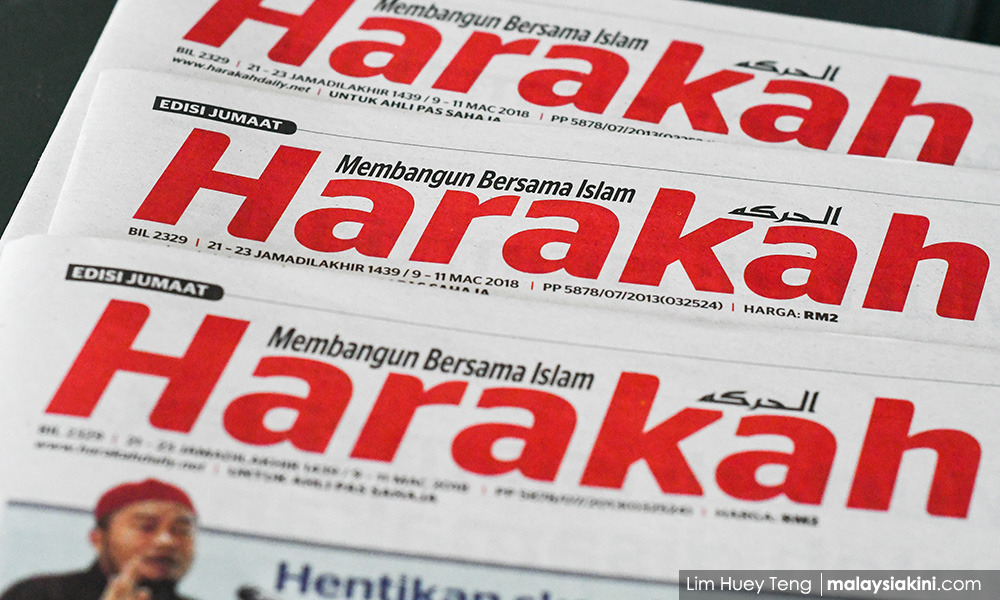 According to the Statement of Claim, the plaintiff alleged that the defendants published the purported defamatory statement intentionally, without a prior check and with malice for the purpose of sensationalising the online article.
Mohamad claimed this was done to attract more visitors to the Harakahdaily portal for financial gain.
The plaintiff also alleged that as Harakahdaily leans toward PAS, which formed part of the Perikatan Nasional federal administration, he claimed the defendants have the potential to bring political mileage to the party, among others.
Mohamad claimed the defendants failed to abide by a letter of demand issued to them on Sept 24, for retraction of the alleged defamatory statement, to issue an apology, and to pay damages to him.
When contacted today, a representative from law firm Messrs Amin Amirul & Partners confirmed that the cause papers have been served on all the defendants.
The representative added that following today's online case management of the suit by the High Court Registry in Kuala Lumpur, the court has fixed Jan 7 next year for further case management of the matter. - Mkini