PARLIAMENT | Committee stage debates for Supply Bill 2021 started today with opposition leader Anwar Ibrahim highlighting an increase of allocations for contract staff hired under the Prime Minister's Department.
The Port Dickson MP zeroed in on an increase of RM181.4 million in allocations for what he described to be political appointments by the government.
"RM181.4 million increase for political contract staff in the Prime Minister's Department.
"This is at a time when we are declaring the government as a caring government," said Anwar, stressing that the amount should be instead channelled towards frontliners battling Covid-19.
"I want Prime Minister Muhyiddin Yassin himself to stand up today and answer what is the need for the contract staff.
"We portray in the media as if we are sensitive towards the people's plight, but we allocate (an additional) RM181 million for contract staff that can be used for frontliners and unemployed youths," he added.
Aside from the contract staff, Anwar also questioned allocations for special envoys appointed under the Prime Minister's Department, as he said their functions can be carried out by the Foreign Ministry.
On the other hand, Shahidan Kassim (PN-Arau) said the government should look into rehiring all contract staff terminated by the previous Pakatan Harapan federal administration, including under the defunct Special Affairs Department (Jasa).
"If the government has intentions to review (the allocations), please think again," he said in reference to the original RM85.5 million allocation announced under Budget 2021 to revive the government propaganda unit.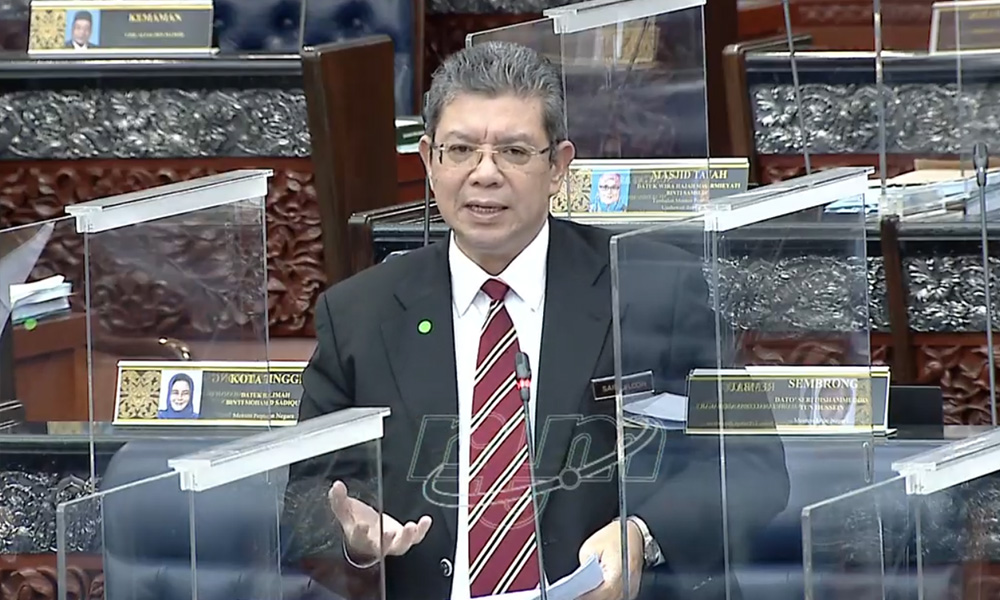 Responding to public outcry, Communications and Multimedia Minister Saifuddin Abdullah (photo) in his winding-up speech said the plans to revive Jasa - now rebranded as "Jabatan Komunikasi Komuniti" - would cost less than RM85.5 million and would be used for grassroots communication.
The committee stage debates today proceeded after Anwar's last-minute instructions for Harapan MPs to pass the Supply Bill last week, at the end of the winding-up speech by Finance Minister Tengku Zaful Abdul Aziz in Parliament.
Anwar then came under fierce criticism for his role in what has been perceived as an embarrassing move by the Harapan coalition.
He subsequently vowed that Harapan would be calling for bloc votes during the committee stage when they debate each ministry's budget one by one. - Mkini