Government backbencher Tengku Razaleigh Hamzah has continued to question the legitimacy of the Perikatan Nasional (PN) administration.
The Gua Musang MP was one of the five government lawmakers absent from both bloc votes on Budget 2021 allocations for the Prime Minister's Department and the Finance Ministry this afternoon.
Despite the absences, the allocations were passed after no-shows from the opposition bench.
When contacted, Tengku Razaleigh's aide said he had attended today's sitting but departed before 2pm when the first vote was conducted.
"We went home before that (the first vote).
"Tengku Razaleigh already said he won't participate in budget debates as long as he does not recognise the legitimacy (of the government)," the aide replied.
He added that the veteran MP will continue to sit out such votes until Prime Minister Muhyiddin Yassin's support in the House is determined through a no-confidence motion.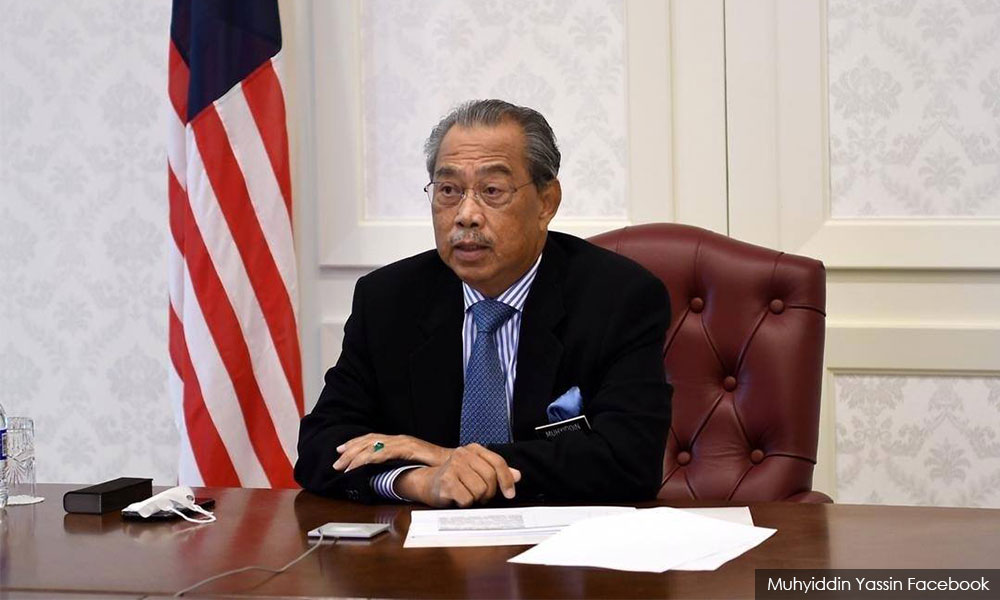 The next 10 days will see 27 more rounds of voting before the budget can be passed in its entirety.
Tengku Razaleigh previously wrote a now-public letter to inform Dewan Rakyat Speaker Azhar Azizan Harun of his plan to skip the budget debate for as long as the PN government's majority remained untested.
He also contended Azhar had contravened Parliament's constitutionally protected independence by suggesting he seek the government's agreement to table his no-confidence motion against Muhyiddin.
Ahead of the Budget 2021 policy-stage vote, the Gua Musang lawmaker had distributed his letter to other MPs in the Dewan Rakyat but was not present during the Nov 26 vote.
Tengku Razaleigh, who chairs the Umno advisory council, was not the only Umno MP to be absent for both rounds of bloc voting today.
Interestingly, Umno president Ahmad Zahid Hamidi (BN-Bagan Datuk) and Najib Abdul Razak (BN-Pekan) were also not present.
Two more no-shows from the government bench were Richard Riot (GPS-Serian) and Willie Mongin (PN-Puncak Borneo).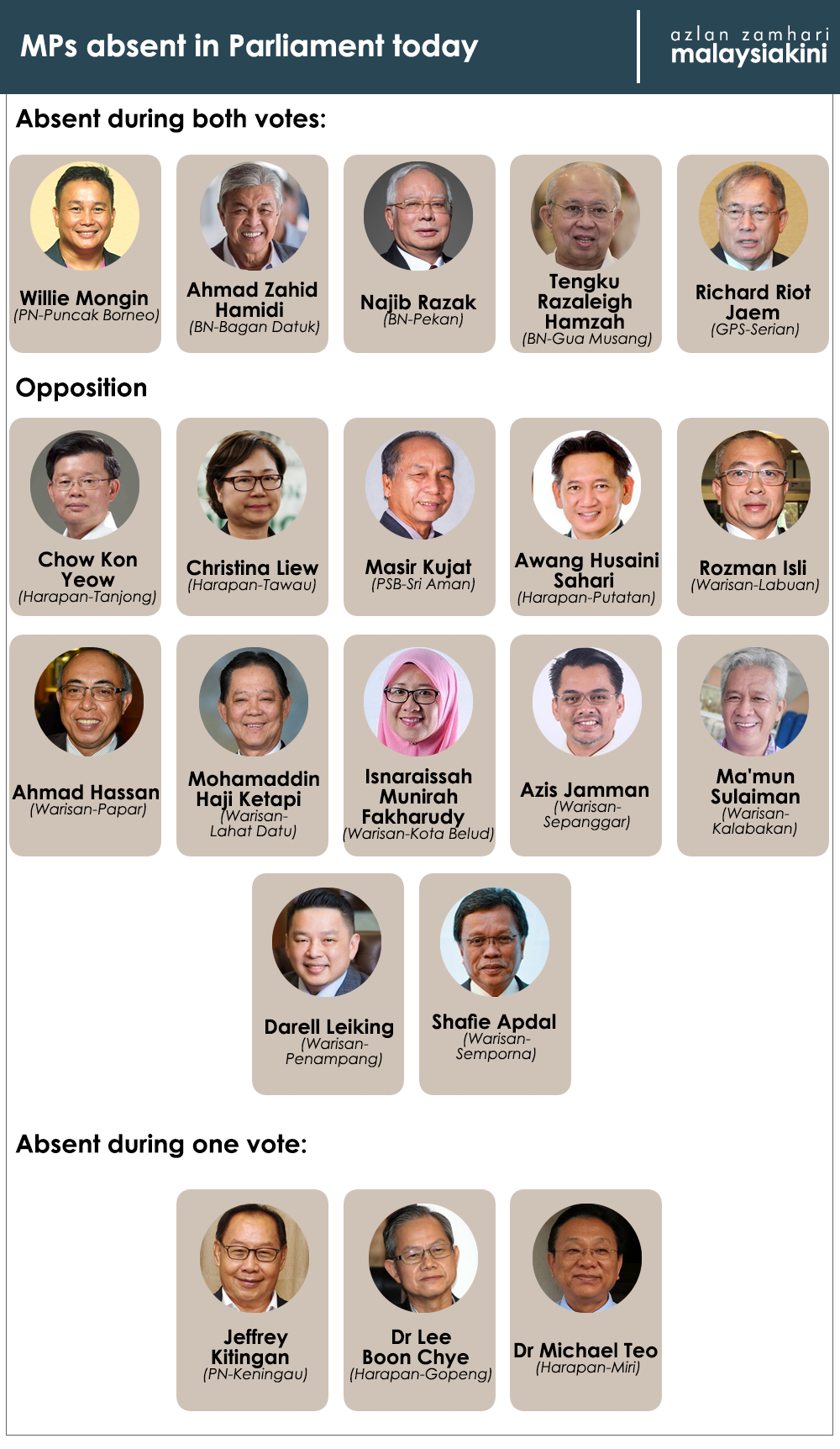 - Mkini