Warisan lawmakers' absence from today's bloc votes in the Dewan Rakyat was a deliberate move to display their frustration with opposition leader Anwar Ibrahim.
Following the opposition's performance at last week's Budget 2021 policy vote, Warisan now wants a "new leadership" to helm the front.
Earlier today, the votes on the budget allocations for the Prime Minister's Department and the Finance Ministry saw them pass at the committee stage.
While both benches recorded absentees, all eight Warisan MPs were notably absent.
Speaking to Malaysiakini, party whip Rozman Isli (above) said he and his colleagues are in Kuala Lumpur but had decided to skip the voting sessions to "send a signal" to Pakatan Harapan.
"We are tired of what is going on with the opposition bloc.
"And so, for now, the decision is we don't want to join the bloc vote," the Labuan MP said when contacted.
He added that Warisan representatives would continue to sit out on the bloc votes for an unstipulated time frame.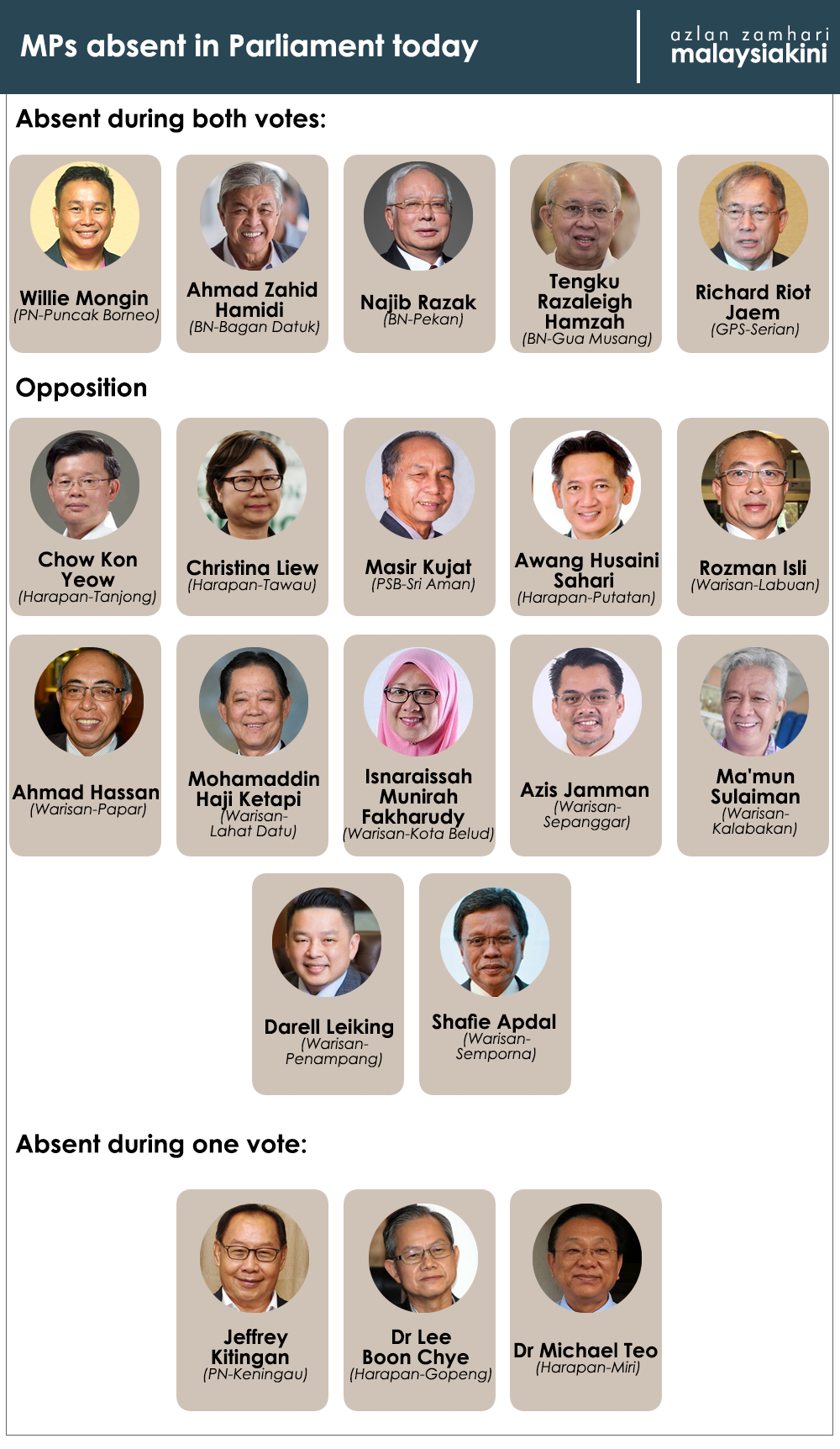 According to Rozman, they are upset at the persistent "infighting" that had cost Harapan the government.
They are also particularly frustrated with Anwar over the "last-minute instructions" issued to opposition lawmakers during last Thursday's Budget 2021 policy-stage vote.
"Without making this kind of statement, it looks like our opposition does not realise there is a need for firm decisions.
"Like what happened last Thursday, we were given last minute notice and all that. It is frustrating.
"We are still in the opposition bloc but we want to send a signal to our opposition leadership that we don't want to be pushed around and I don't think they are doing the right strategy (or) the right moves," Rozman added.
Harapan shocked the public as well as its own party members last week when its MPs largely refused to support a motion to conduct a bloc vote on Budget 2021 despite lambasting several proposals during the debate stage.
The vote would have revealed the exact number of MPs supporting Prime Minister Muhyiddin Yassin and whether he had a majority in the House.
Anwar later explained that Harapan did not want to appear to reject the latest budget, even though they were indeed against it.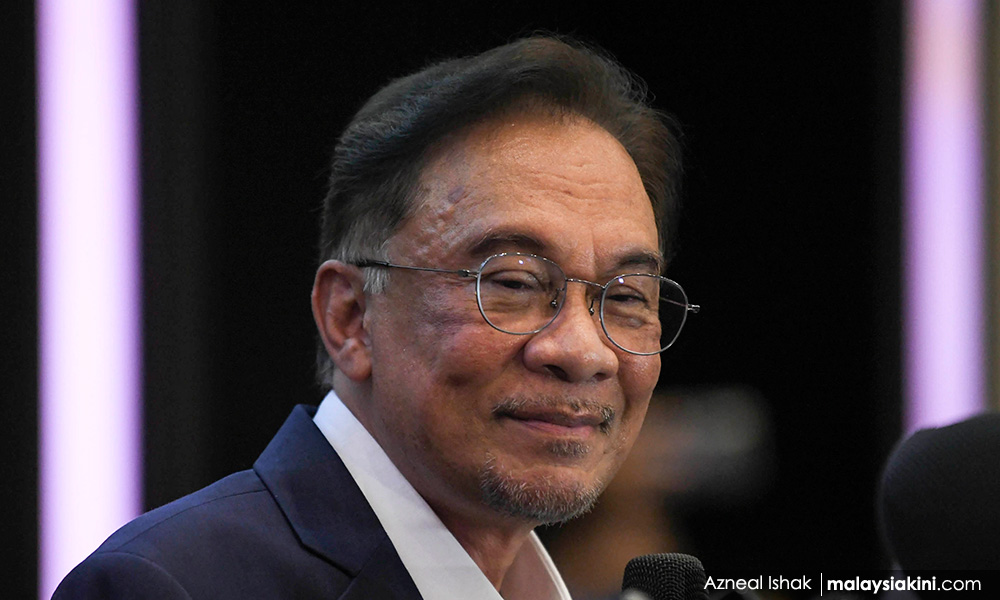 The Port Dickson MP has been claiming, since September, that he has majority support of the House and presented his claim to the Yang di-Pertuan Agong on Oct 13.
'A new leadership is needed'
With today's move, Rozman, who quit Umno back in October 2018 to join Warisan, said the party wants to pressure Harapan on the need of a "new leadership" as it was concerned about its electoral chances.
"Without a clear direction (and) without a clear unity, I don't think we would be able to compete in the next general election.
"So, before we face the real battle, we have to give some signal, (make) some moves to make sure everybody in the opposition starts to realise there is a need of a strong leadership in the opposition bloc," he said.
"We are tired of the infighting and probably we would need a new leadership. There are many young leaders, be it in PKR, or any other party," he elaborated, not wanting to state any name.
Harapan and its allies have been embroiled in a leadership tussle ever since its government collapsed in February.
PKR has insisted that its president remains the front's prime minister candidate while Warisan previously backed Dr Mahathir Mohamad.

Aside from Rozman, the other Warisan MPs who were absent this afternoon were Shafie Apdal (Semporna), Darell Leiking (Penampang), Isnaraissah Munirah Fakharudy (Kota Belud), Azis Jamman (Sepanggar), Ma'mun Sulaiman (Kalabakan), Ahmad Hassan (Papar) and Mohamaddin Ketapi (Lahad Datu).
Other opposition MPs absent from both votes were Chow Kon Yeow (Tanjung), Christina Liew (Tawau), Masir Kujat (Sri Aman) and Awang Husaini Sahari (Putatan).
The five government MPs absent today were Najib Abdul Razak (Pekan), Zahid Hamidi (Bagan Datuk), Tengku Razaleigh Hamzah (Gua Musang), Richard Riot Jaem (Serian) and Willie Mongin (Puncak Borneo).
- Mkini