A human rights activist under police probe for participation in a candlelight vigil held over the death of 22-year-old Iranian, Mahsa Amini, has questioned Malaysia's silence over the incident which has sparked widespread protests within and beyond Iran.
Suaram coordinator Wong Yan Ke said he was one of four individuals questioned at the Petaling Jaya District police station this afternoon over the candlelight vigil held outside the Iranian Embassy in Kuala Lumpur last Saturday.
Met at the Suaram office in Petaling Jaya, Wong, who described the police probe on activists as a waste of public resources, said the government through Prime Minister Ismail Sabri Yaakob had missed an opportunity to state Malaysia's stand during his New York trip to speak at the 77th United Nations General Assembly.
"Regarding the case of Mahsa, we request the international community to take action, put pressure on the Iranian government to respect the rights to freedom of expression and rights of women in Iran.
"Stop oppressing the protestors because there have been international reports of internet shutdowns and mass detentions, and even deaths following the incident," said Wong.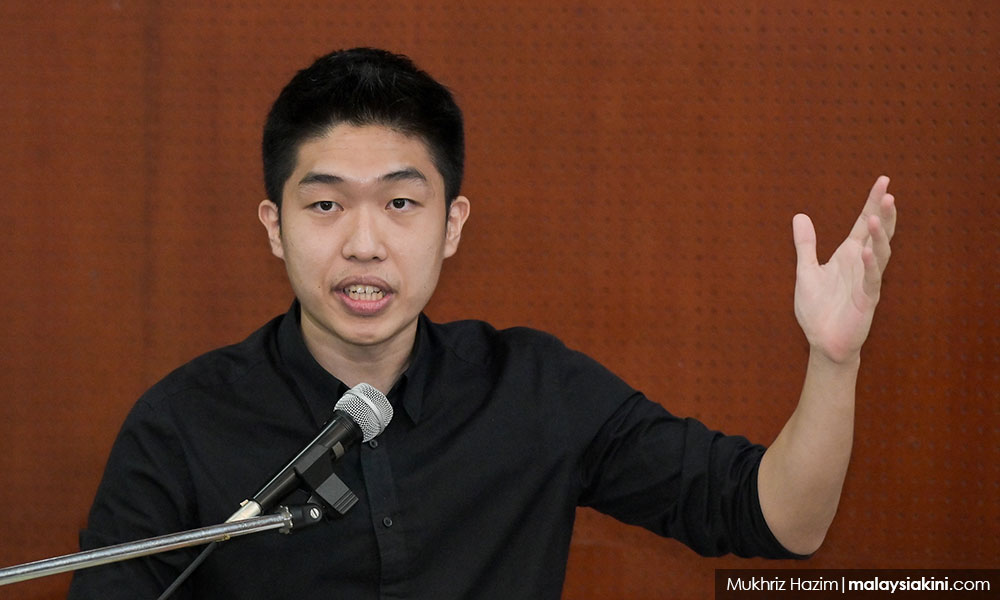 Mahsa, 22, died in a Tehran hospital on Sept 16, three days after her arrest by the Iranian morality police for violating a mandatory hijab law.
Iranian authorities had reportedly denied allegations of brutality leading to Mahsa's death, at the same time launching ongoing attacks against mostly women-led protests, sparking global condemnation.
"The prime minister (Ismail Sabri) just came back from the United Nations General Assembly and it is shameful to see he did not make any statement on the incident.
"Especially because we were so eager to be elected as a member of the UN Human Rights Council.
"It is very awkward to see the prime minister and Wisma Putra's silence, more so with Malaysia being a Muslim-majority nation," Wong further said.
According to Bernama, Ismail Sabri, who departed for home today after concluding his working visits to New York and Abu Dhabi, had in his UNGA speech touched on various international issues, including the Ukraine war, situations in Myanmar and Palestine, as well as food security and climate change.
Wong added that more public attention should be given to the injustices committed in Iran under President Ebrahim Raisi - who also addressed world leaders at the UNGA - raising concerns over the overall impact of moral policing on individual liberties.
On the questioning today, Wong said himself and three others - Suaram representative Liau Pin Chun, lawyer Siti Kassim, and Iranian Davood Afkhami Zabol - were probed under Section 9(5) of the Peaceful Assembly Act 2012 for failure to provide a required five-day notice prior to holding a gathering. - Mkini