Environment and Water Minister Tuan Ibrahim Tuan Man said his ministry is open to engaging with Kuala Lumpur residents to explain flood mitigation plans for the city.
"We have been giving our explanation at the ministerial level via press statements, press conferences, and we also answer in Parliament.
"So, there is no problem and we welcome a town hall session or discussion so that the residents know what we are doing," he told a press conference at Putrajaya today.
Tuan Ibrahim was asked if he would be interested to attend a town hall session together with Federal Territories Minister Shahidan Kassim to give a detailed explanation about flood mitigation measures in the capital.
On Sept 26, Shahidan said he was open to having a dialogue and prepared to give a detailed explanation about the authorities' flood mitigation measures for Kuala Lumpur.
This came after a group of residents expressed frustration over what they said was a lack of information on flood mitigation projects ahead of the year-end monsoon season.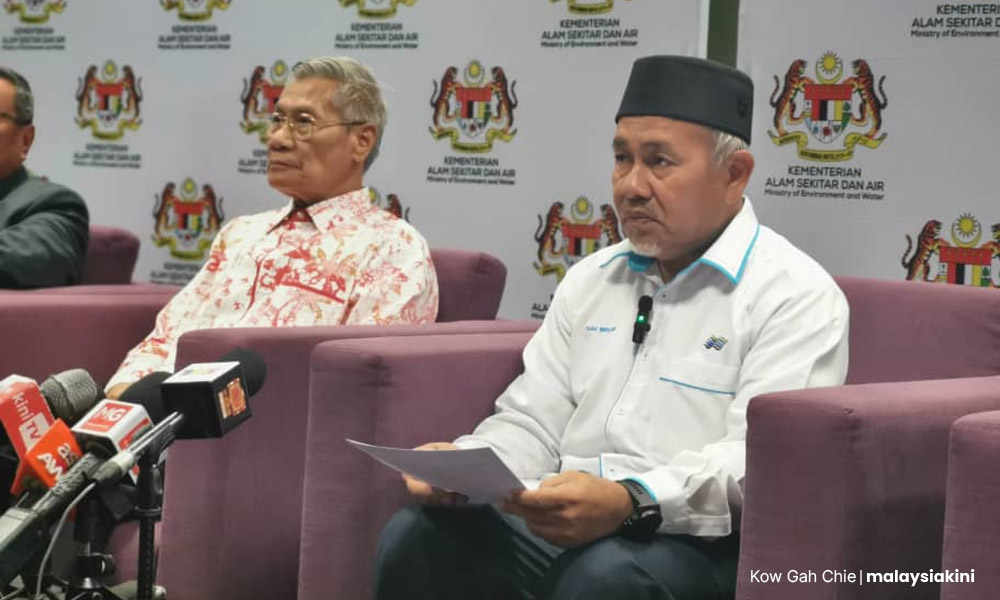 Earlier this week, Malaysiakini reported that a group of eight KL residents led by veteran lawyer Ambiga Sreenevasan issued a letter of demand, threatening to sue the Kuala Lumpur City Hall (DBKL) and Shahidan if the information was not disclosed.
Among the information being sought are updates on flood mitigation plans that DBKL and the government said would be implemented in Kuala Lumpur.
The group said the information is necessary so that the city's residents could scrutinise the mitigation efforts, ascertain whether they are adequate, and provide feedback. - Mkini