Prime Minister Ismail Sabri Yaakob has ordered enforcement agencies to further investigate the various allegations made in former attorney-general Tommy Thomas' memoir.
He said that Thomas will be investigated under Section 4 of the Sedition Act for attempting to carry out any act that has a seditious tendency.
Section 4 provides for a maximum jail term of three years or an RM5,000 fine, or both.
Thomas will also be probed under Section 8 of the Official Secrets Act (OSA) for divulging secrets, Section 23 of the Malaysian Anti-Corruption Commission (MACC) Act for abuse of power and Sections 124I (disseminating false reports) and 203A (disclosing information) of the Penal Code.
If found guilty, Thomas may be sentenced to a three-year jail term under Section 8 of the OSA, 20 years' imprisonment and a fine no less than five times the value of the bribe under Section 23 of the MACC Act, and one year in prison or RM1 million fine, or both, under Section 203A of the Penal Code.
In a statement, Ismail Sabri said the special task force had presented its findings over Thomas' book titled 'My Story: Justice in the Wilderness' at a cabinet meeting earlier today.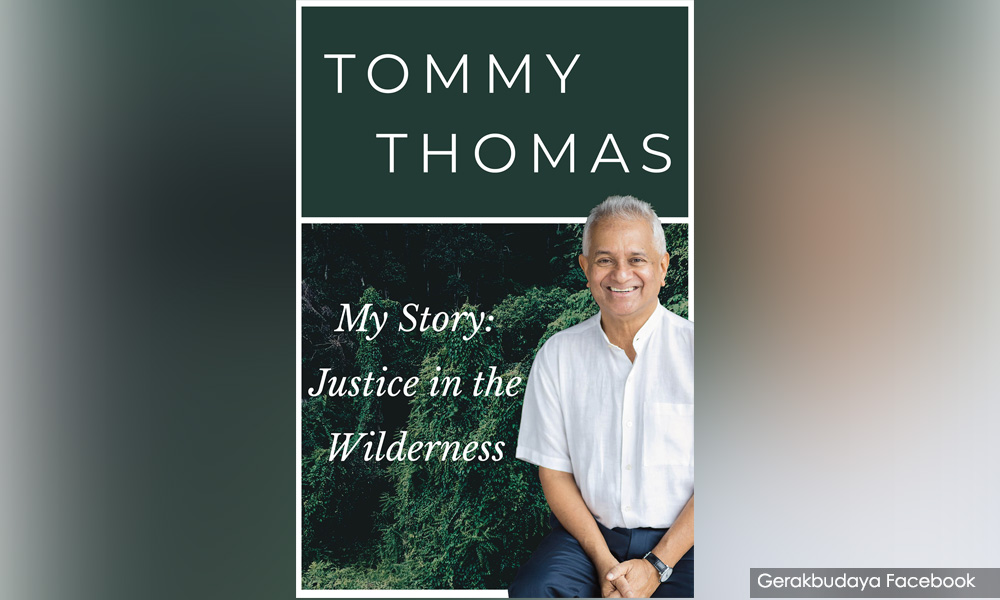 He said that among the 19 issues identified by the task force, four main issues had been made a priority - allegations levelled against the judiciary; the exposure of government secrets; illegal acts, abuse of power and professional negligence, as well as seditious statements.
"The special task force further submitted several recommendations for the government's consideration for appropriate follow-up action.
"Accordingly, I have ordered that further investigations be carried out immediately by the relevant enforcement agencies to investigate possible misconduct by Thomas," said the prime minister.
Thomas declined to comment on the matter when contacted by Malaysiakini.
The task force completed its nine-month probe into Thomas' book on Aug 29, after 19 consultation sessions. Putrajaya had set up the task force last December.
The book covered Thomas' stint as attorney-general from 2018 to 2020. Among others, he addressed the appointment of judges, alleged interference by the executive in the judiciary, and claims of selective prosecution.
The task force was headed by former Sarawak attorney-general Fong Joo Chung. Other members were former civil servants Hashim Paijan and Junaidah Kamarudin, former judge Jagjit Singh Bant Singh, and lawyers Shaharudin Ali and K Balaguru.
Yesterday, Umno president Ahmad Zahid Hamidi urged Putrajaya to declassify the task force's report to potentially shed light on "selective prosecution" during the Pakatan Harapan administration.
He also claimed that the report might reveal details about interference in judicial appointments by a former prime minister. - Mkini