The 1MDB scandal has been described as "one of the world's greatest financial scandals" and was declared by the US Department of Justice as the "largest kleptocracy case to date". This was in 2016 when it released its findings, but since then, so much more has emerged.
Although it was the United States that initiated the investigations into the use of stolen funds, the probe was carried out in 10 countries. The tentacles of the perpetrators spread far and wide and investigations were carried out by enforcement agencies in Singapore, Australia, Indonesia, Luxembourg, Seychelles, Switzerland, United Arab Emirates, the United Kingdom and Malaysia.
Together with the infamous "Can I advise you something" audio recording, another was released where Najib requests a "comfort letter" for his stepson, Riza Aziz. The request was made to the then Crown Prince of Abu Dhabi, Sheikh Mohamed Zayed Al-Nahyan, where Najib pleaded for help with money laundering accusations faced by Aziz at the height of the 1MDB financial scandal.
This is what was said in the recording: "Your highness, I have a personal request. My son Riza Aziz, related to his movie production in America… if there can be an agreement with Sheikh Mansour signed so that it can show it was legitimate instead money laundering. At the moment, he's under pressure in America. I'm worried if they make him a scapegoat.
"I hope the agreement can be signed immediately with Sheikh Mansour so that it can appear as a legitimate loan agreement."
Najib would certainly have been the first prime minister to have sought help from a top member of the Middle East royalty for a document to satisfy the investigators in the US.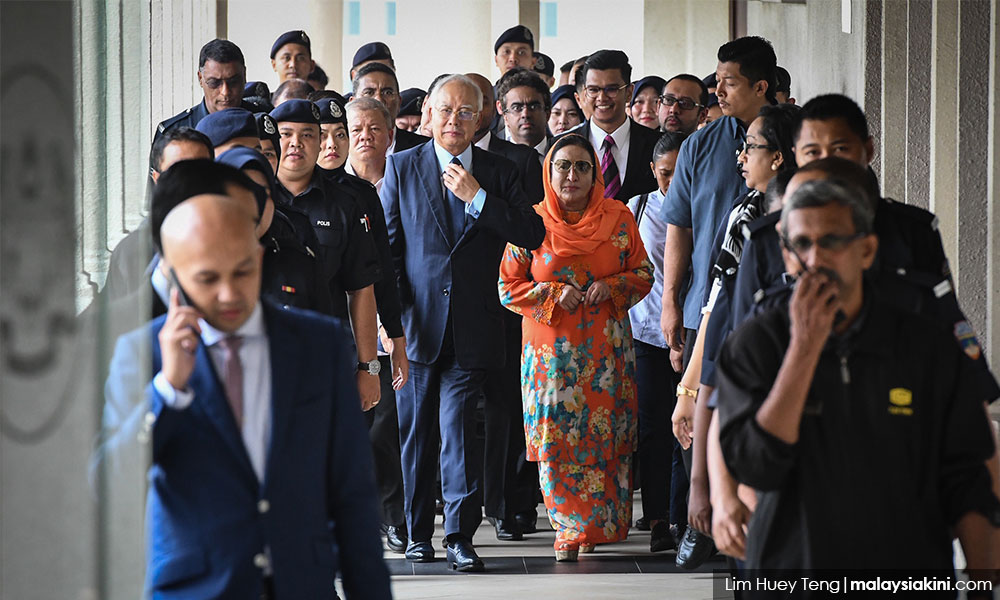 Then, there's Rosmah Mansor who was sentenced to 10 years in jail and fined RM970 million after being found guilty of corruption in connection with the RM1.25 billion Sarawak rural schools' solar energy project.
Almost immediately, her lawyer, Jagjit Singh criticised the fine and described it as unprecedented and "the largest in Malaysian legal history."
But the law as it stands provides for such penalties. The MACC Act states that the penalty for the offence under which she was charged stipulates a maximum of 20 years in jail and "a fine of no less than five times the amount of gratification, solicited or received or agreed to receive for herself or for any other person".
Biggest seizure in M'sian history
Would the cash, jewellery and other accessories seized from an apartment at the Pavilion Residences in Kuala Lumpur be a record?
Yes. Then Federal CID chief Amar Singh Ishar Singh declared that "This is the biggest seizure in Malaysian history". Among the items seized were cash in 26 currencies, 12,000 pieces of jewellery, 284 handbags, 423 watches and 234 sunglasses. Their value was estimated at between RM900 million to RM1.1 billion.
Then there's Low Taek Jho, better known as Jho Low. And he was no ordinary Jho (pun intended). No one knows exactly how much he stole directly from 1MDB and how much he made from the side deals. But in a New York court, an FBI agent said that Low had siphoned US$1.42 billion (RM6.39 billion at current rates).
Labelled "the Asian Great Gatsby", currently wanted in the US and in Malaysia, the 40-year-old Low was known for throwing lavish parties with stolen funds. According to court testimonies, he paid celebrities to attend them, including Megan Fox, Paris Hilton, Kim Kardashian, and Leonardo DiCaprio - who starred in the 2013 film 'The Wolf of Wall Street', which Low helped bankroll with 1MDB funds through Riza.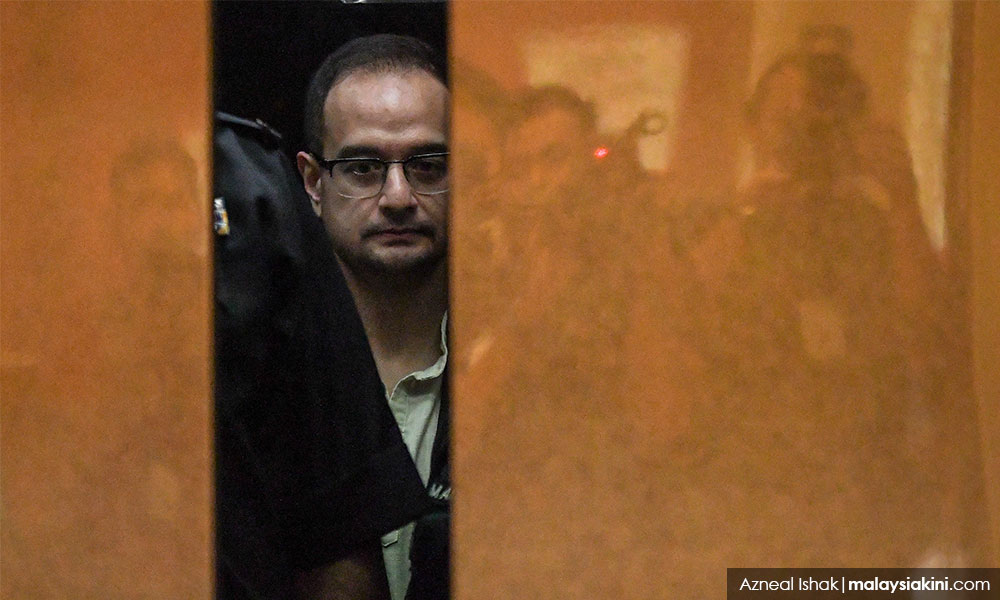 Would it be a record that he presented jewellery worth RM25 million to Australian model Miranda Kerr? Yes, and that's more expensive by a long mile compared to the three Richard Mille watches gifted to Najib by developers.
Francis Yeoh presented two - one costing RM1.58 million and the other RM500,400. The third, costing RM419,300, was paid for by Desmond Lim, Najib's lawyers told the High Court this week.
But another record was set in a casino in faraway Las Vegas. The Venetian's executive, Kirk Godby, told a New York court in March that Jho Low lost US$1.75 (RM7.9 million) in a single 90-minute turn at baccarat - RM87,777 per minute or RM1,463 a second he was at the table! Well, if this wasn't an issue of "not my money" or "easy come easy go", what is it?
RM50b worth of greed
How much was stolen from 1MDB? Finance Minister Tengku Zafrul Abdul Aziz told Parliament that as of June 30, the remaining debt commitment is RM32.08 billion with an estimated foreign exchange rate of US$1 to RM4.50.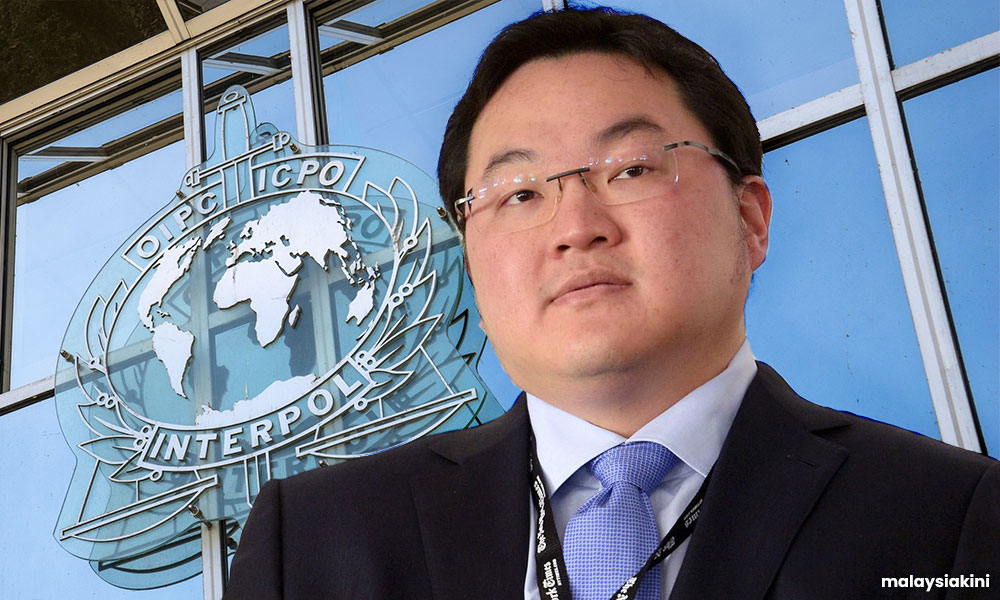 He said as of the same date, total funds recovered amounted to RM19.28 billion in various foreign currencies, including the US dollar, Singapore dollar and Australian dollar. This means the total exposure was RM49.36 billion.
Is this the largest loss of government money in a single entity? Yes. This surpasses the case of the PKFZ fiasco, the government ended up forking out RM12.4 billion of taxpayers' money.
However, Zafrul said that the government remains committed to using legal action or negotiations to continue efforts to recover all funds embezzled. He also said the process to recover 1MDB funds is ongoing and that it is a complicated and lengthy process that could take years.
This generation and the next and probably the next will continue to pay for the greed of a selected few.
More records are likely to tumble and more efforts will be made to fill that dark hole. The powers-that-be must be continually reminded that cash is no longer king, and we should not be sweet-talked or lured into repeating the same mistakes. - Mkini
---
R NADESWARAN is a veteran journalist who writes on bread-and-butter issues. Comments: citizen.nades22@gmail.com.
The views expressed here are those of the author/contributor and do not necessarily represent the views of MMKtT.