PAS should stop downgrading the non-Muslims by saying that the party is willing to "negotiate" with them on the ummah unity agenda, said DAP chairperson Lim Guan Eng.
According to him, the non-Muslims should be embraced as fellow Malaysians instead of being viewed as political foes.
"By saying that PAS is willing to negotiate with non-Muslims who must first agree with prioritising the ummah (Muslim community) unity agenda, the party's spiritual leader has inforced PAS' exclusive, racist, and extremist approach of treating the non-Muslims as opponents.
"The non-Muslims should not be downgraded but instead embraced in an inclusive nature by any responsible political party that seeks to unite the nation. PAS should be reminded that non-Muslims are Malaysian citizens who are not political opponents of PAS," Lim said in a statement today.
"However, by stating its 'willingness' to negotiate with the non-Muslims, PAS appears to be making them out as political enemies," he added.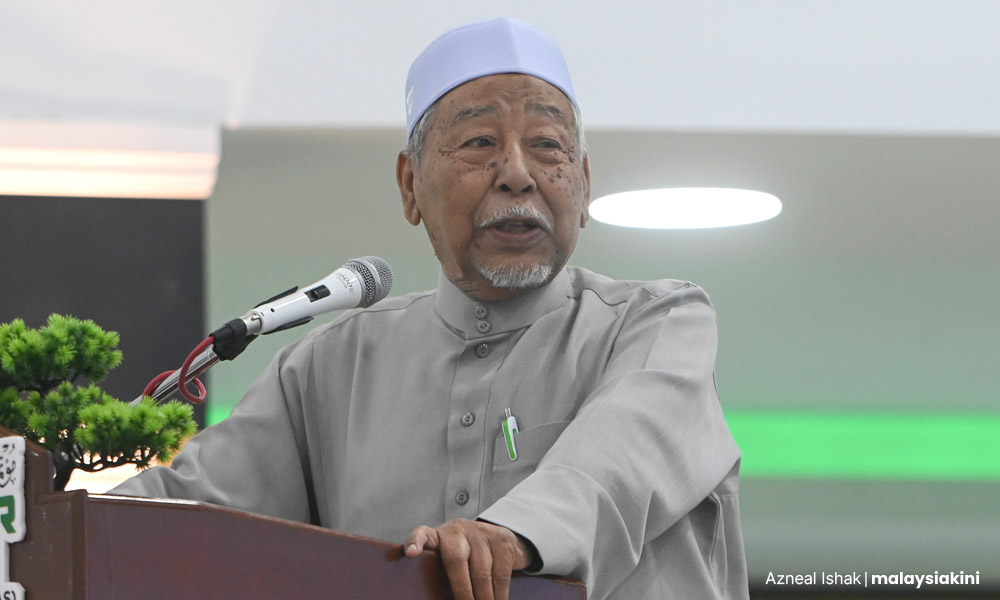 Lim was responding to PAS spiritual leader Hashim Jasin's statement to Malaysiakini on Tuesday that PAS' efforts to unite the ummah are not exclusive to Malay-Muslim groups such as Umno and Bersatu only.
Any party, regardless of religion, that agrees with the ummah unity agenda can approach PAS for negotiations, he had said.
Open hostility
According to Lim further, Hashim's statement was consistent with the "open hostility" and "contempt" shown by PAS president Abdul Hadi Awang towards the rights and dignity of non-Muslims.
These include blaming non-Muslims for being the root of all corruption, accusing the non-Muslims of threatening the political power of the Malays, and interfering in non-Muslim cultural events such as wanting to ban concerts, Oktoberfest, and the Bon Odori, among others, he noted.
Despite such conduct, Hadi can be "shameless" to say that there is no reason PAS should fail to garner non-Muslim support, Lim stressed.
"Non-Muslims reject PAS not just for the party's racism and extremism, but also for their failures in economic management and bad governance," he added. - Mkini