MIC deputy president M Saravanan today said any issues regarding seat distribution between his party and Umno will be resolved amicably by BN's top leadership.
However, he said he cannot reveal specific details of ongoing negotiations, including any request made by MIC to Umno to recontest its traditional Cameron Highlands Parliament seat.
"The question should be directed to MIC president S Vigneswaran. It is beyond my powers (to comment).
"However, a decision will be made by BN's top leadership involving the MIC president and BN chairperson (Ahmad Zahid Hamidi).
"The seat negotiations issue will be resolved amicably. That is the BN way," said the human resources minister to reporters after his ministry's weekly 'Meet The Customers' session held at the MIC headquarters in Kuala Lumpur today.
Saravanan was specifically asked to reveal whether MIC made any proposal on potential seats it would accept in exchange for Umno to retain Cameron Highlands.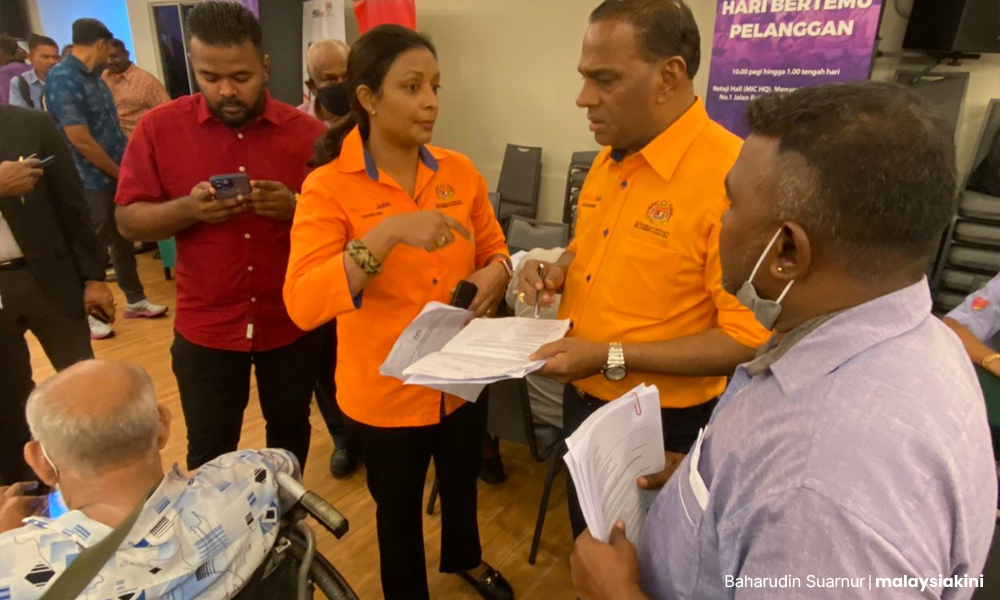 The MIC relinquished the Cameron Highlands seat to Umno in the 2019 by-election, held after the Election Court annulled MIC leader C Sivarraajh's victory in the 2018 general election due to vote-buying.
Umno's Ramli Mohd Nor, a retired senior police officer from the Semai Orang Asli tribe, retained the parliamentary seat for BN with a bigger majority compared to MIC candidates in the previous two general elections.
Yesterday, Malaysiakini quoted BN insiders who indicated Umno's reluctance to return Cameron Highlands to MIC, and instead offered to let MIC contest in Nibong Tebal in Penang.
Another MIC source said the party is not keen to accept Nibong Tebal, which, unlike Cameron Highlands, BN had lost since 2008.
'Orang Asli groups back Ramli'
In a related development, the Kelantan Orang Asli Villages Network today urged Zahid to retain Ramli's candidacy in Cameron Highlands, as well as for MIC to make way for the first and only Orang Asli representative in Parliament.
"We are of the view that this is the best opportunity for Ramli to retain the seat, although it belongs to MIC.
"We are asking the MIC to give Ramli a chance as the single Orang Asli representative in Parliament," said the group.
The group credited Ramli, who is also a Dewan Rakyat deputy speaker, for the commitment shown not only to his constituents but also to the Orang Asli community as a whole.
At the same time, the group also urged Zahid to consider fielding Ramli in Gua Musang, Kelantan, replacing five-term incumbent Tengku Razaleigh Hamzah if Umno failed to reach an agreement with MIC.
"To be honest, we are not fully in favour of Ku Li (Tengku Razaleigh) because, in five terms, there are still many unresolved issues, for example, road repairs and rural development," they said.
Previously, Ramli said he refused to be drawn into the seat issue and will leave it to BN's top leadership to make a decision. - Mkini