More than a decade after he was axed, Zaid Ibrahim has returned to Umno with the hope of broadening the mindset of its next generation to mend the nation, which he claims "is not the Malaysia our founders had hoped for".
The 71-year-old former law minister, who had joined other parties and even founded his own to further his ambitions, conceded that the ship bound for the corridors of power had sailed.
Although he plans to contest for a seat in the Umno supreme council, Zaid (above) claimed he is neither motivated by "lofty political aims nor aspires to be anyone important in government".
"It's a bit late in the day," he told Malaysiakini.
"I rejoined Umno to have some younger friends to talk to and exchange views on the many things affecting Malaysia.
"Economically, we are stagnant, unlike our neighbours who started way poorer than us in 1957. Our government inspires little confidence among foreign investors. We have a national debt of RM1.5 trillion and few signs of economic recovery.
"We have to resort to promoting 'Menu Rahmah', an RM5 meal, and had to buy eggs from India and vegetables from China. Our public discourse is about women not being allowed to wear shorts or if we can celebrate Thaipusam and Valentine's Day. Attending concerts is frowned upon.
"The country gives priority and emphasis to religion on a daily basis but is unable to cope with corruption, abuse of power, or offer a token of kindness to immigrants and stray dogs. We put on a 'Madani' badge without reforming our institutions. We are a country of contradictions," he added.
Merit over race
For the younger leaders in Umno who still have "the energy and spirit to persevere", Zaid outlined several suggestions, one of them regarding the incendiary subject of "special privileges" for the Malays.
"To ensure that Malays become successful in the right way, be well educated, and are on par with the citizens of the world, we need to abandon false ideas that 'special privileges' without checks and balances will guarantee our progress.
"We have to abandon the notion that only the Malays in the civil service will safeguard our future. Umno must be willing to see the value of compromise, of working together, and harnessing the strength of the non-Malays," he added.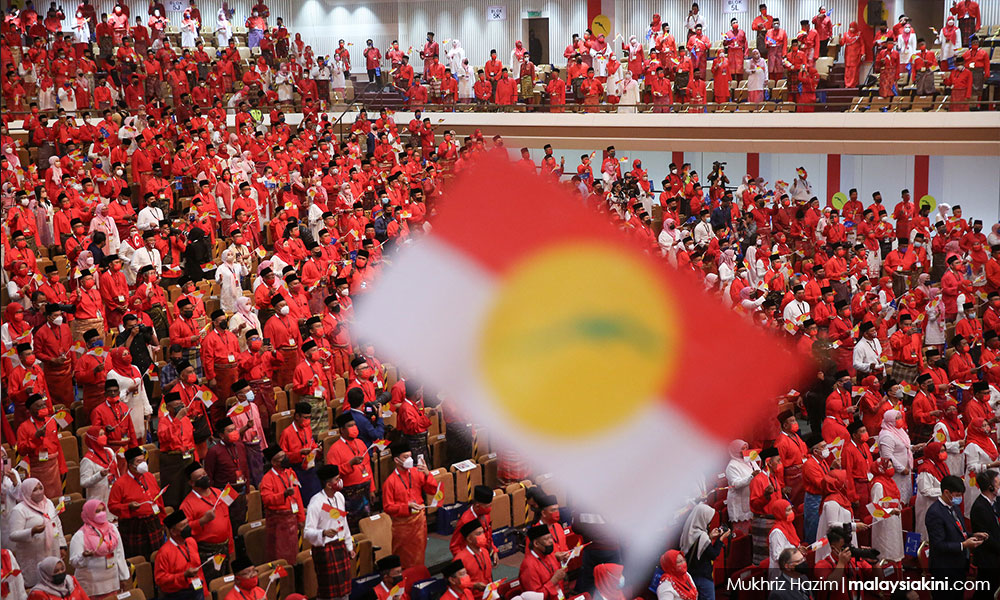 Zaid pointed out that if not applied in the proper manner, "privileges" would lead to discrimination and this was an antithesis to progress.
"First, we tell ourselves that we need to discriminate against the non-Malays and the non-Muslims to safeguard our interests or to rectify historical errors. Once we do that, we then discriminate against other Malays and Muslims who we consider our opponents.
"We can't move this country forward based on false premises. You may say that the non-Malays in the private sector also discriminate but they are not in government. We, the Malays, must set national policies and priorities, and discrimination without basis must be rejected.
"We have to start in the public sector and then slowly legislate so that the private sector can also follow suit. Then we can progress. In a more equitable environment, we may be able to lure smarter and brighter minds from overseas to come home," he added.
Malay-Muslim unity
According to the former minister, Malay-Muslim unity is not the panacea for pressing issues, noting that "if it were so simple, then Yemen, Afghanistan, and Pakistan would be developed countries by now".
"If the Malays and the Muslims can be relied on to safeguard Malay-Muslim interests, then the wastage in public service and public universities will be a thing of the past. Yet every year, the Auditor-General's Report shows massive wastage," he added.
Stressing that meritocracy must not be compromised, Zaid said no country could progress if it was tolerant of mediocrity and criticised Malay politicians who refrained from pushing progressive policies or laws for fear of backlash.
"If you belong to this category and can be easily blackmailed by extremist groups, then I suggest you leave politics and engage in more sedate activities.
"I know Malays want more religious classes and the country to be run on the laws and principles of the religion. Unfortunately, the religious leaders we have, although frequently making pronouncements on many far-reaching issues, will not be able to solve our educational, economic, social, and other challenges.
"You have to find ways to make Switzerland out of this country without the Iranian-type clergy running the government. I don't think that is possible and I don't know if 'Madani' is the answer. But that is the challenge," he added.
Underlining the importance of tolerance and civility, Zaid regretted how matters related to Malay-Muslim rights or the rulers cannot be discussed without repercussions, which in turn, impeded progress.
"A police report will be lodged. The law on sedition is still not repealed. If we stop any discourse on important issues, how on earth can we progress?
"You think if we ring-fence Malay privileges and other Muslim issues from discussion, we can avoid the problem?
"Do you know why the infighting amongst Malays and Muslims is so chronic? Why was Umno banned and declared illegal in 1987? Why in 1998, the deputy president was charged with sodomy and expelled, or do you know why several top leaders of the current Umno are not even allowed to contest for top positions? Why is the split between PAS and Umno so intractable and irreconcilable? The answer is that we have abandoned the right way to live as a community. We have loads of religion but not the right values.
"Being fair is a first step and that means you do what you want others to do to you. We must be fair, tolerant, and civil with our opponents. When dealing with non-Malays, we must not approach the issue as if they were taking away our rights. When dealing with PAS and Bersatu, we must show respect as they represent the loyal opposition in our system of government.
"I hope a younger set of leaders will emerge. Don't talk of change and reforms unless you are willing to try the approaches not employed before.
"Don't talk of racial harmony and a united country unless you are willing to bring down the walls of discrimination and distrust.
"Finally, the only way the Malays can be self-sustaining and strong is by giving them the best education we could muster, and removing the fear that others are pulling them down. They must have faith in themselves," he added. - Mkini