PARLIAMENT | Former second finance minister Johari Abdul Ghani has urged the government to press financial firm Goldman Sachs and its executives harder in Putrajaya's efforts to recover 1Malaysia Development Berhad (1MDB) assets.
Johari (BN-Titiwangsa) said this is because the settlement the previous government had struck with Goldman was grossly insufficient.
Goldman had played a key role in raising US$6.5 billion (RM29.11 billion) from three bonds for 1MDB in 2012 and 2013, and was paid US$600 million in fees for this.
The bonds went on to become the main source of misappropriated 1MDB funds.
In October 2020, under the Muhyiddin Yassin administration, Goldman agreed to pay US$2.5 billion in compensation while guaranteeing the return of US$1.4 billion in 1MDB assets seized by authorities around the world.
Speaking in the Dewan Rakyat today, Johari reiterated criticism that the deal did not fit Goldman's wrongdoing and role in the 1MDB scandal.
"I want to question how the lawyers who represented 1MDB. They are supposed to side with 1MDB and protect its interests, not Goldman's interests.
"It's clear cut that Goldman had cheated us. They benefited US$600 million in fees.
"How can we allow Goldman to just run away like that when Goldman's senior management was also involved," he said.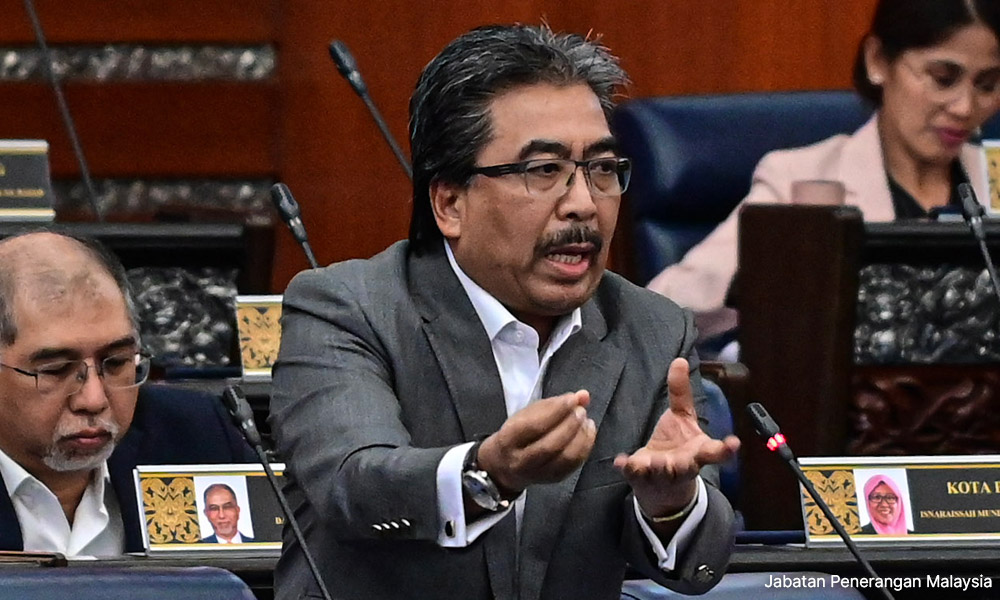 Johari said the government should not focus solely on the political aspects of the 1MDB case and settle for political achievements when billions of assets needed to be recovered.
He also said lawyers representing 1MDB during the settlement negotiations should have sued Goldman in the US in order to further pressure the firm.
In an interjection, Gobind Singh Deo (Pakatan Harapan-Damansara) also posited that interest rates should have been factored into the settlement deal, to which Johari agreed.
Meanwhile, Johari also drubbed Goldman's guarantee that Malaysia would get back US$1.4 billion in assets, saying that the firm should be paying the amount instead.
A 'fair deal'
Under the current settlement terms, Goldman had agreed to pay US$250 million if Malaysia did not get at least US$500 million in 1MDB assets back by Aug 2022.
This has become a source of contention between Putrajaya and Goldman, with two disagreeing whether Malaysia had received US$500 million in assets back by the deadline.
The firm had also accused Malaysia of "unilaterally reducing" the value of one asset by US$80 million and not including "substantial" additional assets in the accounting of the US$500 million.
The nature of the assets in dispute is unclear.
However, Johari today implied that they involved fines that Malaysia had levied against other financial institutions involved in the 1MDB scandal.
Namely, the RM2.8 billion settlement from Ambank and settlements from audit firms KPMG and Deloitte of over RM300 million each.
"They want to take these penalties levied against entities in Malaysia, and deduct it from the US$1.4 billion in assets," Johari said.
Prime Minister Anwar Ibrahim had previously called on Goldman to pay its dues to Malaysia, and argued that the country should have gotten paid a lot more under a "fair deal". - Mkini