The Immigration Department is taking several proactive measures to overcome the issue of serious congestion over passport-related matters. They include increasing the number of working days (on Saturdays and Sundays), especially at passport issuing offices which are experiencing significant congestion.
Home Minister Saifuddin Nasution Ismail said there are 20 passport offices facing high congestion, namely nine in the Federal Territory and Selangor, Johor (five), Perak (three) and one each in Malacca, Penang and Kedah.
He said RM10 million has also been allocated for overtime payment.
"Until today, we have issued nearly 2.5 million passports and from this number, 45 percent represent online applications.
"However, online passport applications will take a few days to complete, while 'walk-in' applications will be completed within a day," he said during a question-and-answer session at Dewan Rakyat today.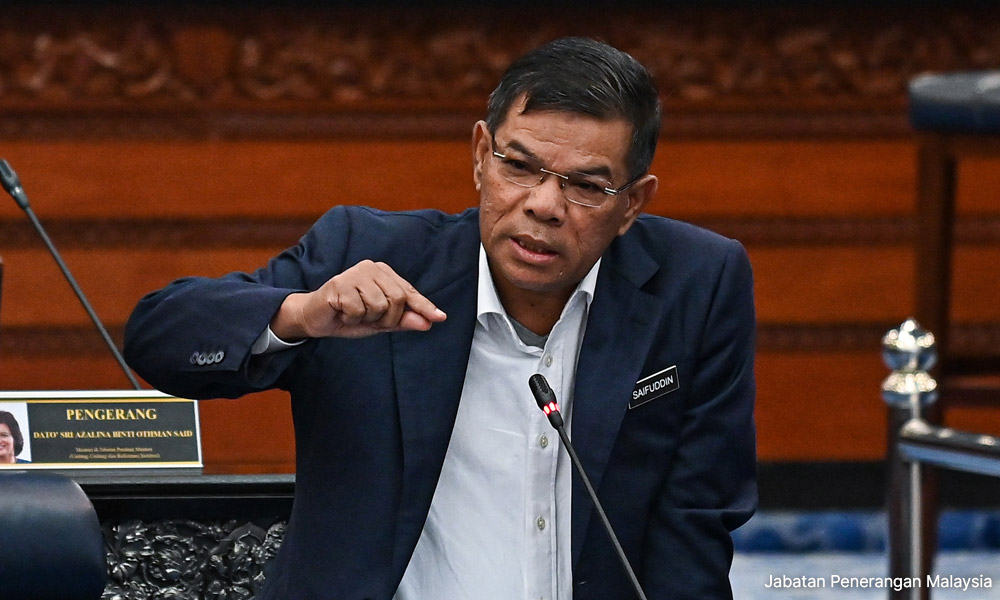 Saifuddin was replying to a question by Sh Mohmed Puzi Sh Ali (BN-Pekan) who wanted to know what proactive and progressive solutions would be taken to overcome the serious case of congestion for passport matters at the Immigration Department, as well as a proposal to reinstate the 'walk-in' passport application process.
He said after the threat of Covid-19 infection had eased, passport applications are high so much so it has caused congestion at passport issuing offices, especially in the Klang Valley.
Meanwhile, he said there was congestion at immigration counters at the country's main entry gates, especially at the Kuala Lumpur International Airport (KLIA) and the ministry is working out ways to solve the problem.
As an immediate solution, Saifuddin said the auto gates at KLIA that was only open to Malaysians will be opened to foreigners, especially those coming from low-risk countries such as Singapore and Brunei.
He said this in response to a supplementary question from Mumtaz Md Naw (PN-Tumpat) on whether the government was aware of the congestion at the immigration counters at the country's main entrance which can take up to three hours to have a passport stamped.
- Bernama