PARLIAMENT | Dewan Rakyat deputy speaker Alice Lau this morning ordered her fellow party leader Khoo Poay Tiong (Pakatan Harapan-Kota Melaka) to retract a statement he made against former prime minister Muhyiddin Yassin (PN-Pagoh).
This comes after Khoo, who is from DAP, alleged that Muhyiddin was involved in awarding a government contract to his son-in-law Adlan Berhan, something which the former premier has denied.
"The whole country knows this, it was reported in the newspaper that MACC is investigating Pagoh's son-in-law. The whole world knows this.
"I dare to say this here, according to the news report, that Pagoh's son-in-law is being investigated by MACC," he said when debating the 2023 Budget Bill.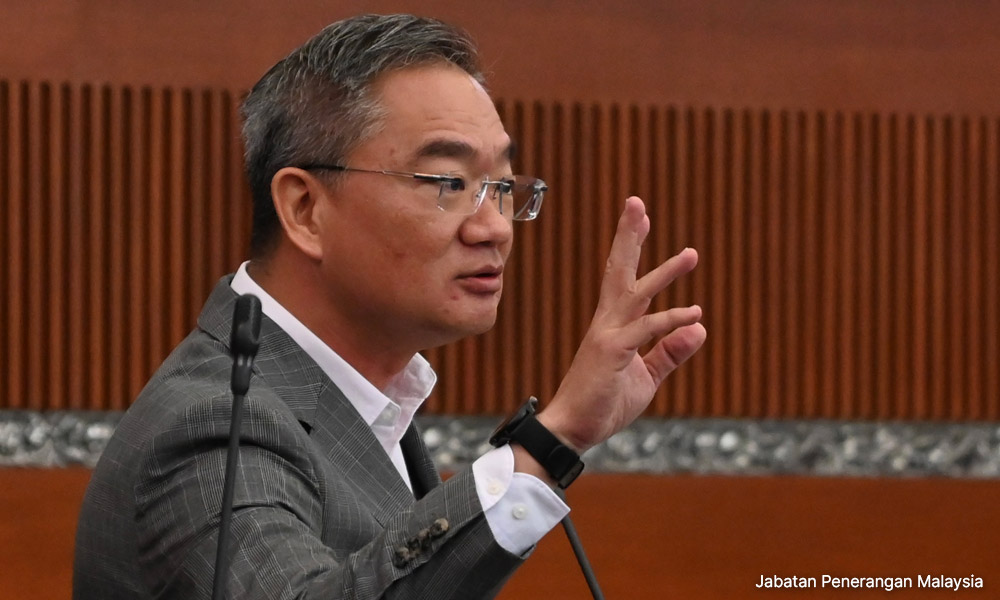 Khoo made the allegation after opposition chief Hamzah Zainudin (PN-Larut) challenged him to repeat a part of his speech, where the Malacca DAP vice-chief insinuated that a former country leader had given the National Integrated Immigration System (NIISe) to a relative.
The DAP leader's statement then riled up opposition MPs, who called Khoo to retract it and urged the deputy speaker who was presiding this morning's session to make a ruling.
Following this, Lau asked Khoo to explain his statement and reveal which newspaper and the date of the report he was citing.
However, after RSN Rayer (Harapan-Jelutong) aided Khoo to provide the facts, where he cited New Straits Times report on Feb 9, Awang Hashim (PN-Pendang) immediately interjected, saying that Muhyiddin has already denied the accusation.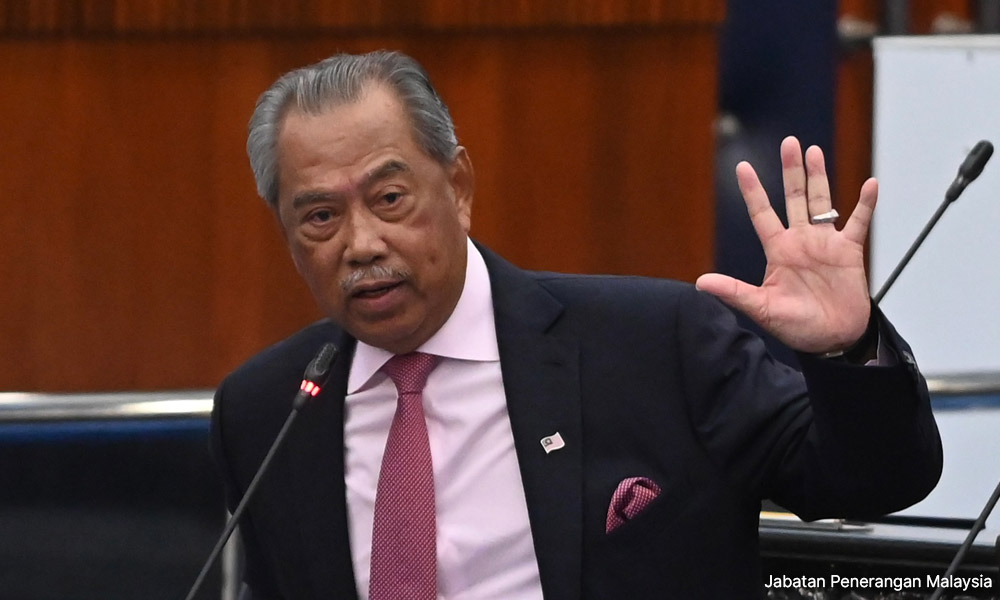 A ruckus erupted again before Lau called for Muhyiddin to speak and explain, to which the former premier reiterated his denial.
"This allegation was a slander. I have said this before, it was not true. It was a very serious accusation aimed at humiliating me and my family.
"Just because you read it from the newspaper... in today's world, even the newspapers contain fake news, and prejudices (sangkaan buruk).
"I want to explain here that the claim was not true. The contract was given based on a decision made by a committee through an open tender process, and it was given to a company that is not owned by my in-law," he said.
Muhyiddin also challenged Khoo to repeat his accusation outside the House so he can take legal action against the Kota Melaka MP.
Following Muhyiddin's explanation, Lau, who is DAP MP for Lanang, then ordered Khoo to retract his statement, citing Dewan Rakyat Standing Order 36(6) which stipulated that no MP shall impute improper motives to any other member.
Khoo initially was reluctant to retract the statement and wanted to only reframe it, but Lau (above) put her foot down.
She ordered Khoo to retract it first before reframing his statement.
"Kota Melaka, retract (your remarks) first, before reframing it," she said.
Khoo relented and retracted his remarks.
He then reframed it to omit Muhyiddin's name.
However, PN leaders were still unsatisfied with this and dared Khoo to repeat his remarks outside the Dewan Rakyat hall - where he does not have parliamentary immunity.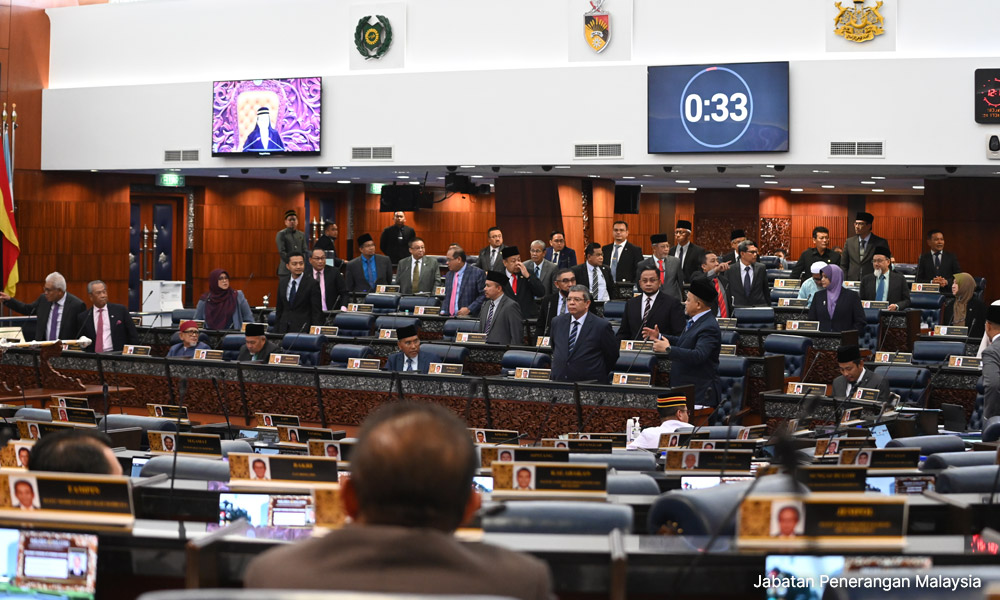 In 2020, Muhyiddin's administration announced the NIISe as a "better system" to address the weaknesses of the Malaysian Immigration System (MyIMMs) which was said to be unable to confirm the movements of foreigners.
NIIS was later launched by the Home Ministry in April 2021, led by its then-minister Hamzah Zainudin.
He said the existing immigration system, MyIMMs, needed to be replaced with a more sophisticated, integrated, and holistic immigration system equipped with the latest technologies such as Artificial Intelligence, the Internet of Things, and Big Data Analytics.
Hamzah said IRIS Information Technology Systems Sdn Bhd would develop NIISe together with the ministry and other independent bodies by 2024.
The Vibes reported that Adlan was a key player in the RM1.2 billion NIISe concession through links in one of the project's front-runners, security solutions provider S5 Holdings Inc.
However, S5 group managing director Syed Mohammad Hafiz Jamalullail denied in 2021 that none of his political connections, including Adlan, was involved in the company. - Mkini