PARLIAMENT | The Health Ministry (MOH) was today asked to explain steps it has taken to assist recipients of the Pfizer Covid-19 vaccine who experienced adverse reactions, including seeking compensation from the pharmaceutical giant.
Lim Guan Eng (PH-Bagan), in his debate speech at the Dewan Rakyat, said there have been many reports about recipients of the company's Covid-19 vaccine suffering from side effects, or adverse events following immunisation (AEFI).
"There were many reports about side-effects suffered by those who received Pfizer vaccine shots.
"What responses have the ministry given to these patients for them to sue the company so that they can seek compensation (for the adverse effects)?" he said.
Lim (above), who is a former finance minister, was debating the 2023 Budget Bill tabled by Prime Minister Anwar Ibrahim.
Lim also wants the government to give an update on the investigation into the previous administration's procurement of Covid-19 vaccines, which was allegedly done without following proper procedures.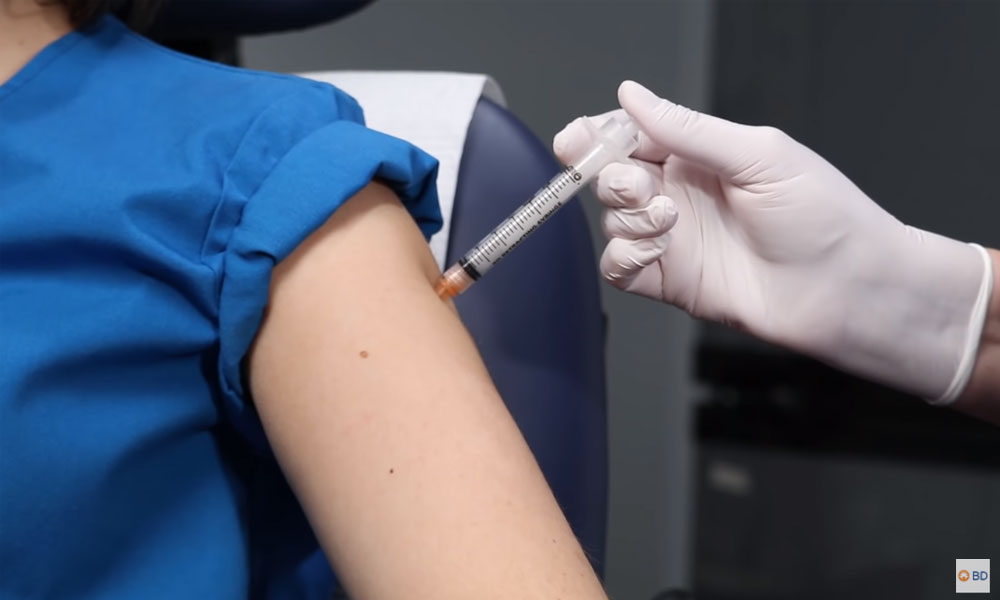 He wants to know whether it was true that the country suffered RM1 billion in losses when some 11 million vaccine doses had to be disposed of.
In November last year, a group of 44 vaccine recipients reportedly filed a civil suit against the ministry, the federal government, and the then-health minister Khairy Jamaluddin, whom the patients blamed for the adverse effects they suffered after receiving Covid-19 vaccine shots.
They also named three pharmaceutical companies - Pfizer, AstraZeneca and Pharmaniaga - and Health Director-General Dr Noor Hisham Abdullah in the suit.
Muscle aches
The group was seeking for the defendants to take responsibility for health complications they suffered, allegedly caused by the vaccines.
According to a statement released by MOH on Jan 1, it said it had administered a total of 44.8 million doses of Cominarty vaccine, which was developed by Pfizer and BioNTech, between Feb 24, 2021, and Dec 26, 2022.
During the same period, the health authority received a total of 20,131 reports of AEFI from the vaccine recipients.
Of the figure, 94.2 percent involved cases that were not serious, temporary and did not pose any potential risk to the recipients' health.
Among the adverse effects widely reported among Pfizer recipients include fever, headache, pain where the shot was given, muscle aches and tiredness.
"From the 20,131 AEFI reports received for Cominarty vaccine, only a small number (1,162 reports) was categorised as serious AEFI cases...," the statement said.
According to MOH, based on its investigations, only one case of myocarditis had been identified as possibly related to the vaccine. - Mkini