Pakatan Harapan's youth wing remains dedicated to eliminating the University and Universities Colleges Act 1971 (UUCA), as outlined in the party's 15th general election (GE15) manifesto, according to Bentong MP Young Syefura Othman.
She said that representatives of the wing will meet with Higher Education Minister Khaled Nordin in the near future to discuss the issue.
"The youth wing promised in the GE15 manifesto to repeal UUCA, and we are committed to this manifesto," the MP, who is also the wing's vice-youth chief, reaffirmed this in a Facebook post last night (Feb 27).
Deputy Youth and Sports Minister Adam Adli Abdul Halim told Malaysiakini yesterday that he has also scheduled a meeting with Khaled to discuss calls for the government to repeal the UUCA.
Adam Adli stated that although his personal view on the UUCA is consistent, as a member of the administration, all members are collectively responsible for the government's policies.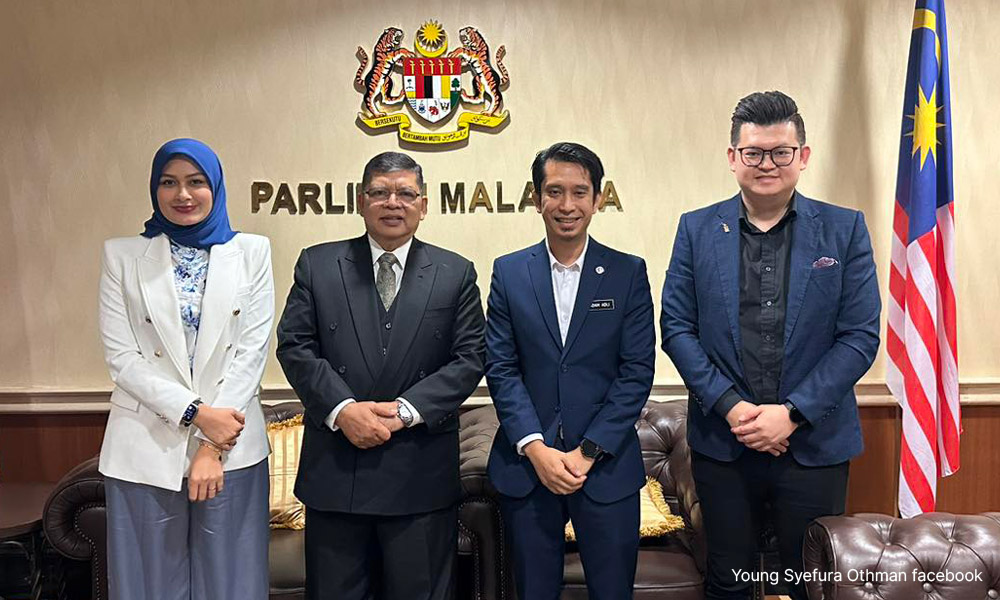 In its GE15 manifesto, Harapan pledged to repeal UUCA to give more autonomy to universities and higher education institutions.
However, the current government is a coalition that includes BN, which has been a proponent of the UUCA in the past.
Last week, Khaled said that Harapan's commitment to abolish the UUCA would not be met since the law remains significant, particularly in managing universities.
He told the Dewan Rakyat that the process of abolishing the law required further studies because it would involve other laws such as the Private Higher Educational Institutions Act 1996, Education Act 1996, and Statutory Bodies (Discipline And Surcharge) Act 2000, among others.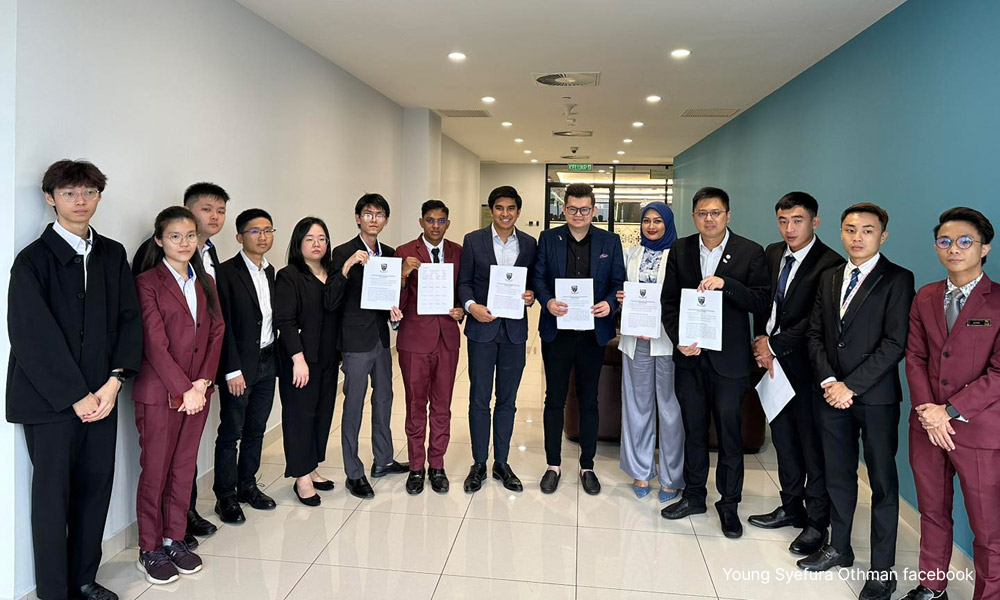 However, Khaled said the government was open to improving the UUCA and was constantly engaging stakeholders.
The UUCA currently gives the minister in charge broad powers, including making important appointments like the vice-chancellor.
Critics argue that this law enables the appointment of vice-chancellors without regard to merit, thereby undermining the autonomy of universities.
Bipartisan caucus
In her statement, Young Syefura said she had joined other MPs to meet a group of Universiti Malaya students and the Penang Youth Development Centre delegation to discuss repealing the UUCA, as well as citizenship rights among children.
The other MPs were Syed Saddiq Syed Abdul Rahman (Muar) and Chow Yu Hui (Raub). Also present during yesterday's meeting was Pahang state assemblyperson Ho Chi Yang.
Meanwhile, on a separate matter, Young Syefura announced that several Harapan MPs, including herself, have met Dewan Rakyat speaker Johari Abdul regarding plans to establish a bipartisan caucus consisting of young Parliament members to advocate issues related to youth at the parliamentary level.
"As many members of Parliament in this term are youths, the establishment of this caucus is seen as a positive step.
"This caucus will be a small committee that will advocate and bring issues related to youth to the parliamentary level so that good policies can be formulated for young people.
"It is hoped that youth MPs from both sides will join the caucus," the Bentong MP said on the post. - Mkini