Umno secretary-general Ahmad Maslan today thanked Ismail Sabri Yaakob for his contributions as Umno vice-president, following the Bera MP's move to not defend his position in the upcoming party elections.
He said the move should be respected, and posited that maybe Ismail Sabri felt he had already reached the peak of his career.
"That's his choice. He made a major decision for himself. I thank him for all his past services," Ahmad (above) told reporters in Parliament.
"I think he no longer wants to contest; maybe, he has reached the peak of his political career as prime minister.
"He is now together with other remaining few past prime ministers," said the Pontian MP.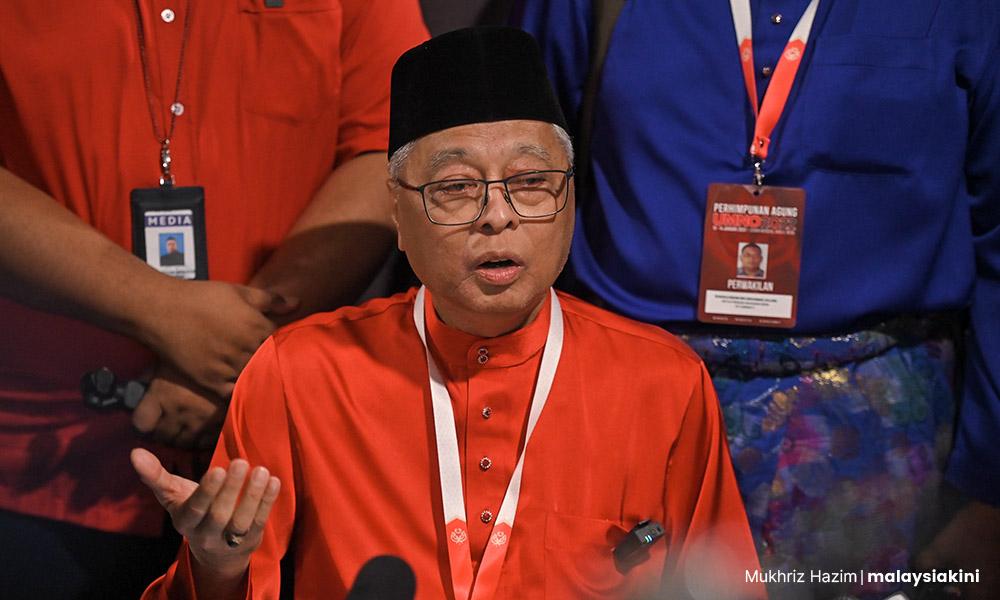 Yesterday, Ismail Sabri confirmed that he will not defend his vice-president post.
However, he denied he was planning to retire, and said he would remain as Bera Umno chief - a position he won uncontested in this party election.
He is in his fifth term as the Bera MP. The 63-year-old was the prime minister between August 2021 and October 2022.
In 2018, he was elected as the Umno vice-president with the most votes.
Meanwhile, Ahmad said the Umno 2023 election committee is updating the list of all candidates received after nominations ended yesterday.
He said the party has also assigned one officer to each of the 191 divisions where voting will take place on March 11 and 18.
He added that all divisions were also instructed to start their meetings and vote only in the morning on both dates so that the result can be tallied the same day. - Mkini