PARLIAMENT | A PAS lawmaker who is facing an impending lawsuit from Prime Minister Anwar Ibrahim quipped that the people may end up remembering Anwar as Malaysia's "father of lawsuits" (bapa saman negara).
Awang Hashim (Perikatan Nasional-Pendang) said this is the image that will be cultivated if the prime minister continues going after critics with lawsuits.
"I worry that the people may come to know Tambun (Anwar) as the father of lawsuits, for practising a culture of fear-mongering, frightening those who speak up.
"(He will be) afraid of his own shadow if this continues," Awang (above) said in the Dewan Rakyat today while debating on Budget 2023.
Anwar had issued two letters of demand against the MP over alleged defamation.
The first was for Awang's remarks last week calling Anwar a more vindictive prime minister than the latter's archnemesis Dr Mahathir Mohamad.
This was after Bersatu information chief Wan Saiful Wan Jan was charged with corruption by the MACC.
The second letter was over the PAS MP reportedly questioning Anwar's legitimacy as prime minister.
'Opposition's job to speak up'
In his remarks today, Awang said that it was the opposition's job to speak up to the prime minister - whom he said was surrounded by bootlickers.
However, he lamented that Anwar was not able to handle criticism.
"Is this what is to be projected (by the prime minister), that criticism can't be accepted, that he is a fragile soul who quickly falters?" he said.
On Anwar's threats to sue him, Awang said he has printed various articles which he claimed proved that Anwar was vindictive.
One article in his pile was a Malaysiakini article in which Anwar agreed with Mahathir that Najib Abdul Razak was the country's worst prime minister.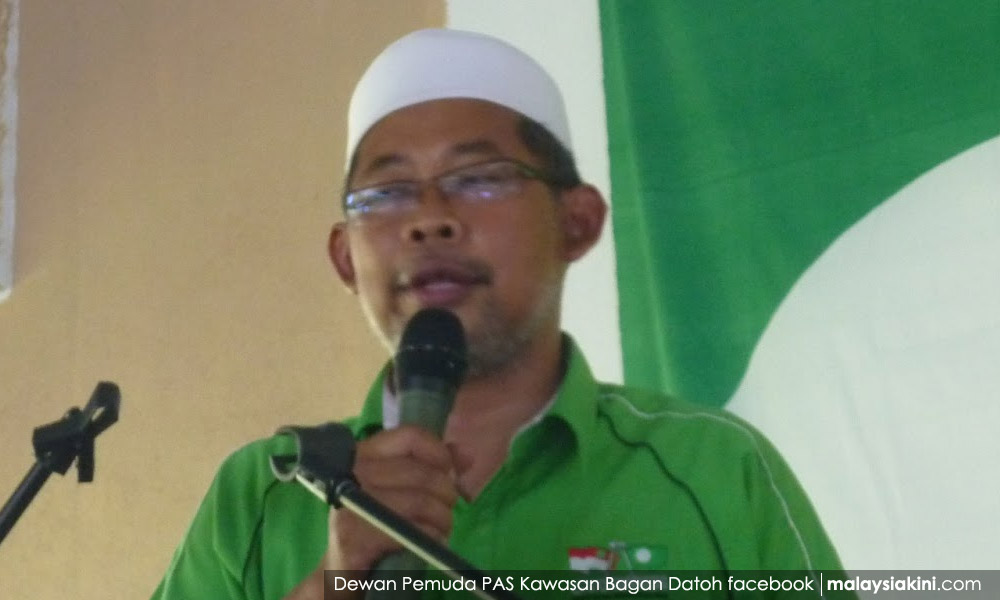 Meanwhile, Mohd Misbahul Munir Masduki (PN-Parit Buntar) - when interjecting Awang's speech - asked why Anwar had not sued another individual who had disparaged the prime minister.
"This person slandered Tambun as being LGBT, and even performed mubahala," Mohd Misbahaul said.
Mubahalah is also known as sumpah laknat (curse oath).
It is unclear who the Parit Buntar MP was referring to. However, one person who has uttered a curse oath accusing Anwar of sodomy was his former aide Saiful Bukhari Azlan.
Anwar had been imprisoned on a charge that he had sodomised Saiful and the prime minister - who claimed the accusations were politically motivated - was given an unconditional pardon in 2018. - Mkini