The Department of Irrigation and Drainage (DID) has issued a notice of readiness for possible flash floods in the next 12 hours in several districts in Johor and Sarawak if significantly heavy rain and thunderstorms persist.
DID said in a statement today the warnings were based on rain forecast by the Malaysian Meteorological Department (MetMalaysia), Southeastern Asia-Oceania Flash Flood Guidance System (SAOFFGS) and DID's flood forecast model.
In Johor, it involves mukim Sungai Punggor in Batu Pahat district and mukim Benut in Pontian district.
In Sarawak, for Kuching division the areas involved are Jalan Laksamana Cheng Ho, Taman Bong Chin, Sekolah Kebangsaan (SK) Batu Lintang, Lorong Kapor 10, Ulu Maong, Happy Valley, Taman Evergreen, Capital Garden, Jalan Burung Durian, Jalan Batu Kawa, Desa Wira, Kampung Gita, Sarawak General Hospital, Jalan Batu Lintang, RPR Batu Kawa housing area and the surrounding areas.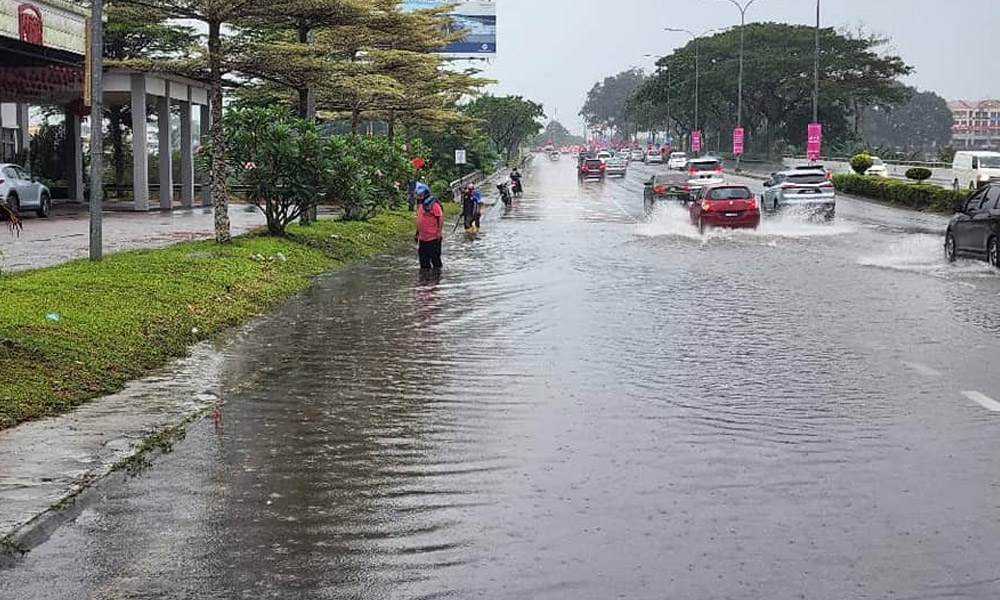 For Samarahan division, the areas involved are Kampung Mang, Taman Residen, SK Muara Tuang, Kampung Tanjung Bundong, Taman Uni Garden, Kawasan Muara Tuang III, Kampung Empila, Kampung Tanjung Parang, Kampung Bangka Semong, Kampung Nuip and the surrounding areas.
For Mukah division, it involves Pekan Daro, Saliran in Daro and the surrounding places.
According to DID, the notice of readiness was issued to enable all residents, especially in areas at risk, to be on alert for the possibility of flash floods occurring during that period.
The public can visit the website, Facebook PublicInfoBanjir and JPS _InfoBanjir Twitter for further information from time to time.
- Bernama