By now, Karl Marx's bones may have turned to dust. But since teeth are more resilient to the effects of decomposition and degradation, PSM believes the German philosopher would still be able to muster a laugh over the rib-tickling antics of Malaysian lawmakers.
According to PSM deputy chairperson S Arutchelvan, the honour of making the "Father of Communism" chortle in his tomb goes to Bersatu's Tasek Gelugor MP Wan Saiful Wan Jan.
"Marx would be laughing in his grave at Highgate, London, that a Malaysian MP has raised his 'Communist Manifesto' in the Malaysian Parliament in 2023, 175 years after it was first published in 1848.
"Now if (Prime Minister) Anwar Ibrahim is out of touch, then Wan Saiful is shooting blanks and out of range," he told Malaysiakini this afternoon.
Yesterday, Wan Saiful (above) asked if the government's budget was inspired by Marx and Friedric Engels' 'Communist Manifesto', and if the prime minister was attempting to instigate class warfare.
All past PMs would be 'communists'
Setting the record straight, Arutchelvan said while the 'Communist Manifesto' called for the abolition of private property, the "most radical point" in Anwar's budget was the eradication of hardcore poverty.
"So if Anwar taxing the super-rich and luxury items is class warfare, then let me highlight some other class initiatives. BR1M – Bantuan Sara Hidup must be socialist because it gives aid to the poor and not the rich, so must be the aid by the welfare department because only the poor can apply for the benefits. Similarly, the legal aid centre because they have a means test before one can qualify.
"The list goes on to low-cost housing, and what about the New Economic Policy? Wasn't the NEP's aim to eradicate poverty and help improve the economic standing of the bumiputera?" he asked.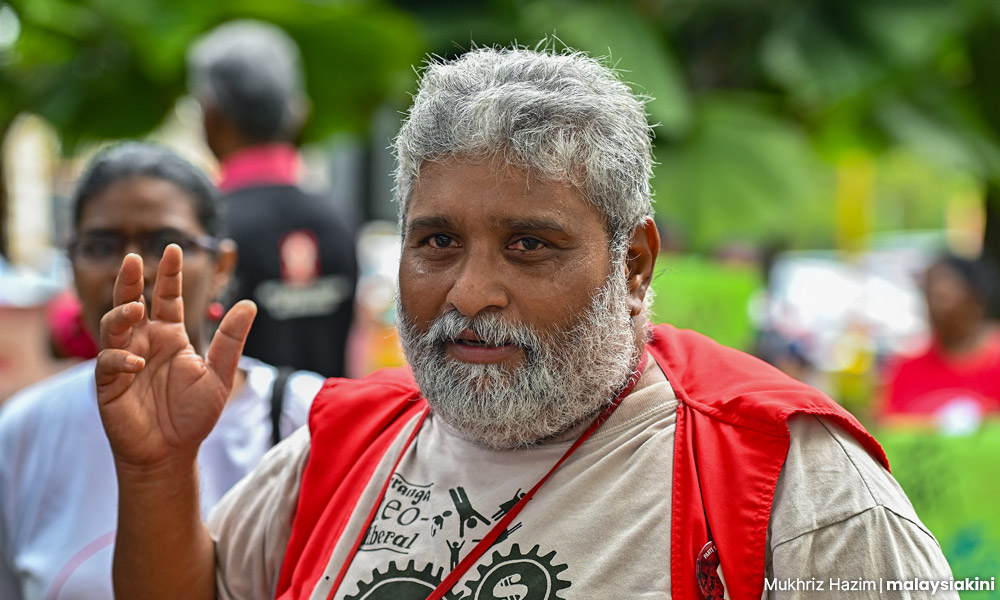 Arutchelvan said if the "Wan Saiful logic" is applied, this would mean all former prime ministers, including Bersatu president Muhyiddin Yassin, would be "communists" for their policies to help the poor.
"Now if we start listing things, it appears everything good in society is 'socialism'. And when everything is equal, then it must be 'communism' - a classless society.
"Next, Wan Saiful should talk about another major Marxist point – the question of contradictions," he added in reference to the "two contradictions of capitalism".
On the same note, the PSM leader felt that another Perikatan Nasional MP, Shahidan Kassim, also deserved an honourable mention for his "comical" remarks.
"It was hilarious when Shahidan said the budget was socialist because it talked about helping the rakyat but on the question of allocations for MPs, Anwar's policy was bourgeois because it did not subscribe to equality," he added. - Mkini