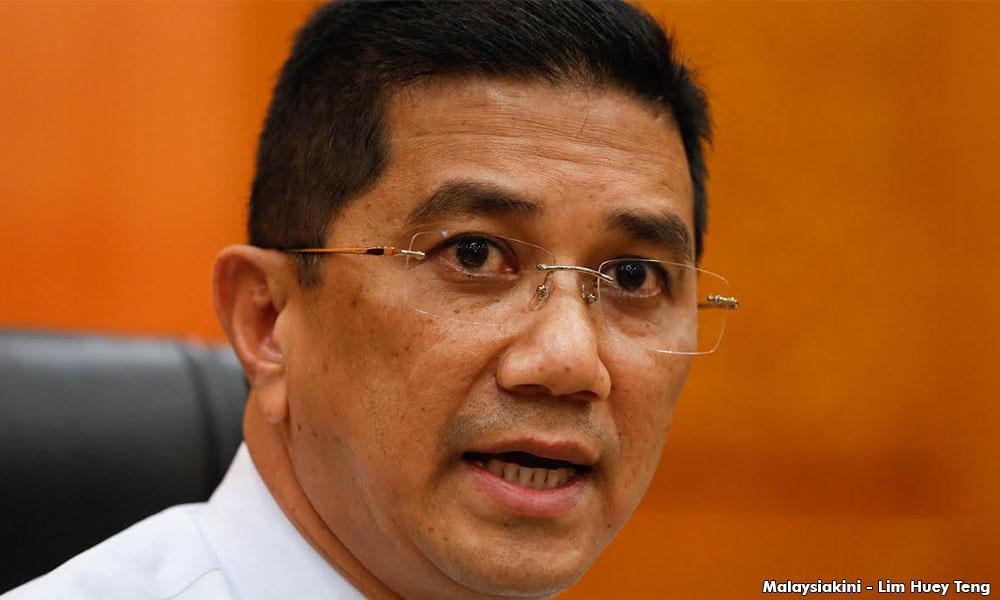 Selangor Menteri Besar Azmin Ali met with Selangor PAS commissioner Sallehen Mukhyi and three exco members from the party this morning.
This comes following the PAS syura council's decision yesterday to sever political cooperation with PKR.
The meeting, which ended at about 10am and lasted approximately an hour, took place at the state secretariat building, and was attended by Sallehen, Iskandar Samad, Zaidy Abdul Talib and Ahmad Yunus Hairi.
Speaking to reporters later, Azmin, who is also PKR deputy president, said he summoned the PAS officials to obtain an explanation from them regarding their position in the state government, following the syura council's decision yesterday.
"They have already provided an explanation and I will study it," he said, refusing to elaborate further.
He added the explanation will be brought to the attention of PKR president Dr Wan Azizah Wan Ismail, who is currently on the way back to Malaysia from the United States, before any decision is made.
Azmin refused to comment when asked whether he was satisfied with the explanation given by the PAS representatives.
However, Azmin said he was disappointed by the PAS syura council's decision to sever ties with PKR.
"To a certain extent, it can be seen as betraying the aspiration of the rakyat, who want to see changes in the country," he said.- Mkini