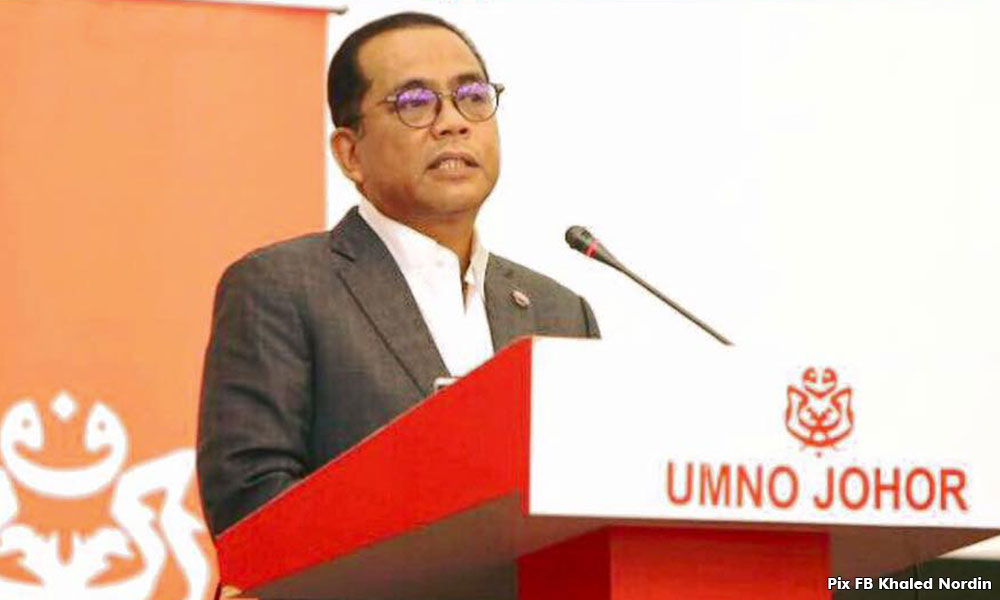 Emphasising the need to embrace change, Johor Menteri Besar Khaled Nordin said Umno cannot rest on its laurels.
Khaled said the party, which celebrates its 71st anniversary today, should not depend on nostalgia, where tales of its past struggles are repeated.
Umno, he added, cannot remain as an "archive or story teller (penglipur lara)".
Calling on the party to be more realistic and open, Khaled said: "Umno must see the surrounding situation and listen to the demands for change, which are not only present in all corners of the nation, but also reverberate within Umno itself."
The menteri besar said it is imperative that Umno seeks the best narrative to continue leading this nation.
"Umno must be prepared to converse in the language of change. Umno must be bold in approaching the youth and millennial generation.
"Umno must be capable of exhibiting maturity and a leadership capable of addressing the challenges of the 21st century," Khaled added in a statement.
'Tsunami Umno' heading for Selangor
In another statement, Cheras Umno division chief Syed Ali Alhabshee said he is confident the party would retain control of Putrajaya in the coming general election.
On the same note, Syed Ali predicted that a "Tsunami Umno" would hit several opposition-held states, especially Selangor.
Selangor, which has been under the control of the opposition coalition since the 2008 general election, has become a focal point following the souring of ties between PKR and PAS.
At its recent mukatamar, PAS resolved to end its political cooperation with PKR.
The Majlis Syura of PAS is expected to make a final decision on this at a meeting scheduled for 3pm today.
Syed Ali also dismissed the opposition's claim that Prime Minister Najib Abdul Razak's administration is losing support.
He claimed that support for Umno and the Najib administration is strong among all races, especially the Malays.
"Tsunami Umno will demolish the opposition's dream of controlling Putrajaya in the coming general election," Syed Ali added.- Mkini