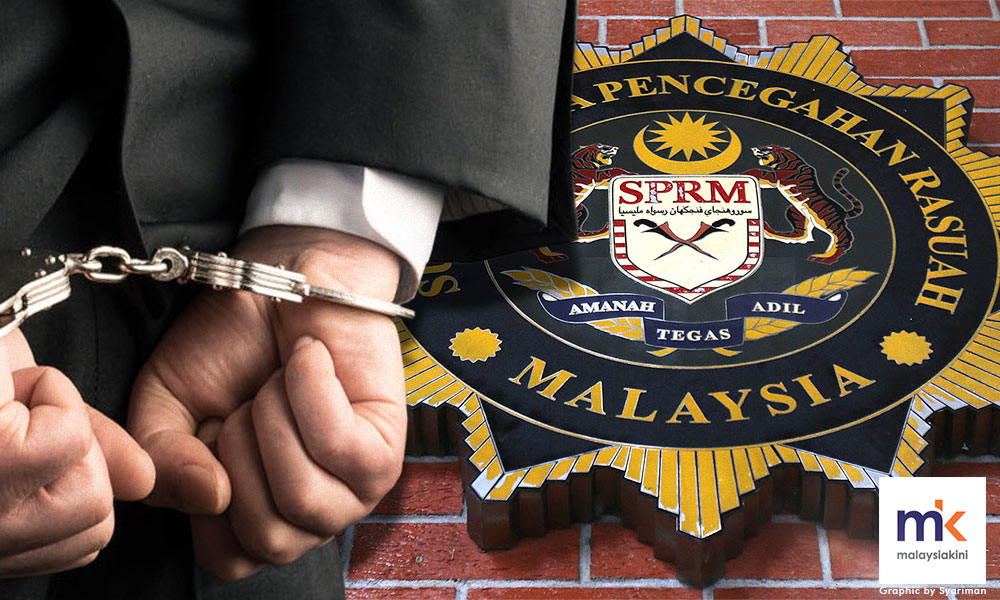 The Kedah branch of the Malaysian Anti-Corruption Commission (MACC) seized RM1.5 million from the home of one of the two suspects who were detained on Tuesday for alleged involvement in a corruption case involving work permits for expatriates and professional foreign workers
According to MACC sources, the commission has also frozen the fixed deposit account amounting to RM1.5 million of one of the suspects who was an Immigration officer at the Immigration, Customs and Quarantine (ICQ) Complex in Padang Besar, Perlis.
"This brings the amount of confiscation and frozen assets to RM6.57 million. We believe the suspects have more money which has been sequestered and we are confident of tracing it down in the near future," he said.
Director of Kedah MACC, Mohd Fauzi Mohamad has confirmed the information.
Last Tuesday, a contractor with the title datuk, aged 53 years, was detained at the KL International Airport (KLIA) at about 11pm while another individual, 37, was arrested in a house in Petaling Jaya, at 9.30 pm.
They were believed to have held the assets of the main suspects.
This followed the arrest of three men on Monday, including a senior Immigration officer, who were based in Padang Besar, Perlis, aged 37 and 34, as well as a contractor, aged 48.
They were arrested in various parts of Perlis and Alor Setar on suspicion of accepting bribes to approve expatriate passes for the intake of skilled and professional workers, involving 339 applications with 18,626 passes approved since 2015.
Subsequently, the MACC seized cash amounting to RM1.9 million, five vehicles, a high-powered motorcycle, branded watches and handbags, as well as a fixed deposit account of almost RM1 million.
In total, five individuals have so far been arrested in connection with this case.
- Bernama