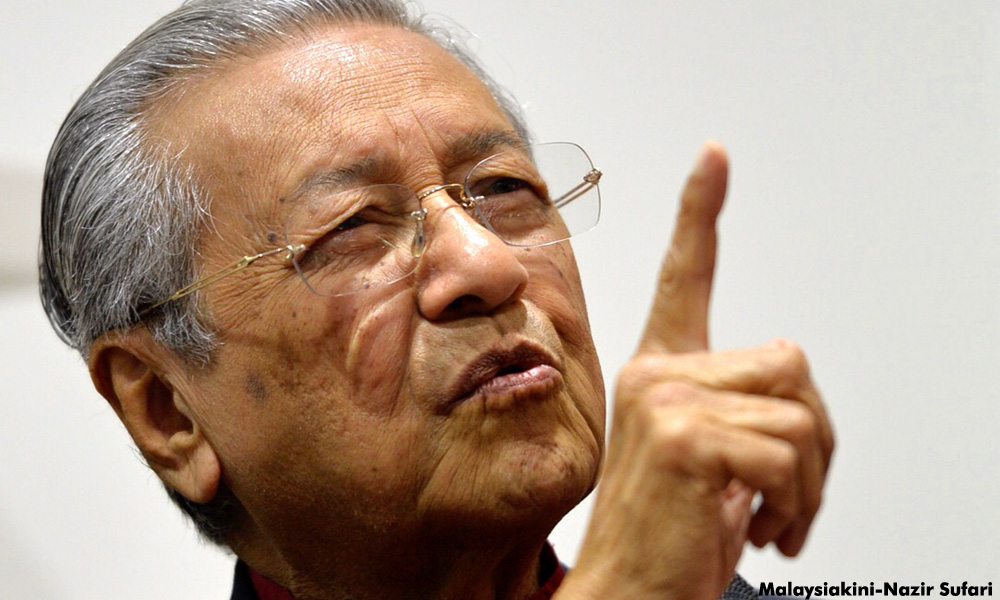 Former premier Dr Mahathir Mohamad said he is with the DAP as they share similar objectives, but stressed that the party does not own him.
"Yes, I am with the DAP but DAP does not own me. I am on my own.
"We share similar objectives to bring down this kleptocratic government," he said when met at the Jalan Duta court complex in Kuala Lumpur today.
Mahathir was asked to comment on Prime Minister and Umno president Najib Abdul Razak's speech yesterday
taking a swipe
at an ex-Umno leader now in cahoots with the DAP.
He described the Umno's mammoth gathering to celebrate its 71st anniversary - a party he once led for 22 years - as a "sandiwara" (show) where people are paid to come.
Mahathir claimed even students are ferried to the Bukit Jalil National Stadium and exempted from sitting for their coming examinations.

-Mkini