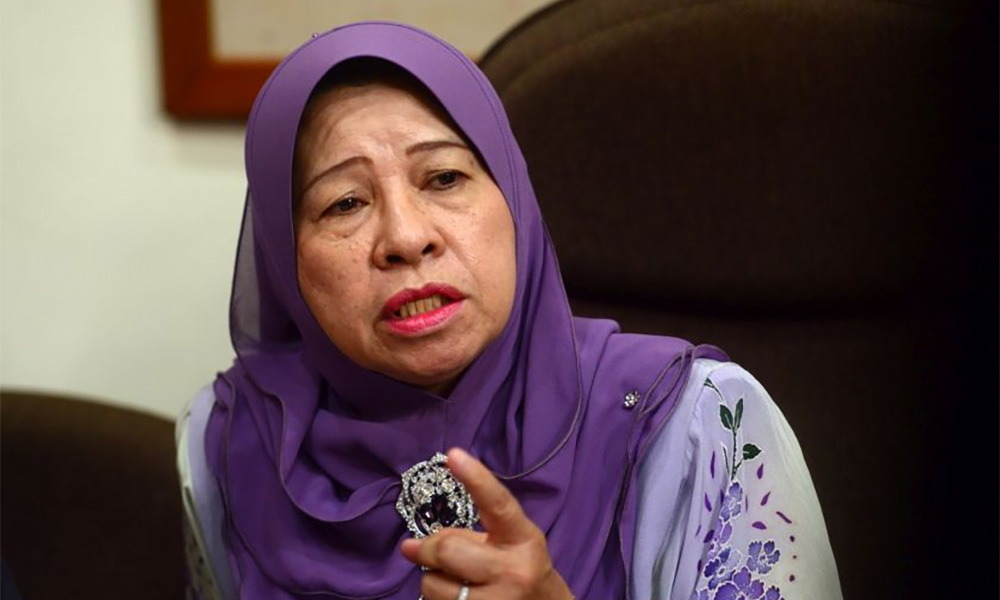 Penang Umno has denied receiving RM2 million from Prime Minister Najib Abdul Razak's personal bank account as
alleged
by PKR vice-president Rafizi Ramli.
"Just say I laughed at it," Penang opposition leader and Umno assemblyperson Jahara Hamid told Malaysiakini.
"No such thing. Not that we know of," she added when quizzed on Rafizi's claim that Penang Umno received RM1 million on July 24, 2014 and Feb 26, 2015 each respectively.
Jahara also demanded Rafizi to show proof and asked him to report the matter with the Malaysian Anti-Corruption Commission (MACC).
Stressing that Penang Umno is not afraid of being investigated, she attributed the latest allegation to the coming general election.
"The general election is looming, so the opposition comes out with all this nonsense. They say a lot of things they cannot prove," she said.
To a question whether it is wrong for state liaison committees to receive funds from the party president, she replied: "This is party work, you know? We also pay party membership and Umno just gives us back (the money) to run the party's work."
Besides Penang Umno, Rafizi named five others who allegedly received a total of RM10.2 million from the prime minister's accounts in 2014 and 2015. These were the Umno headquarters, Upko, Padang Serai Umno chief Asmadi Talib, Johor Bahru Umno and Bandar Tun Razak BN
Citing documents uploaded on a blog dubbed sprminsider.blogspot.com, Rafizi alleged that the sum originated from 1MDB's former subsidiary SRC International Sdn Bhd.
Rafizi believes that the documents are authentic leaked investigation papers.
Meanwhile, Padang Serai Umno's Asmadi also denied receiving RM50,000 from the prime minister's account on Feb 17, 2015.
"I don't know. I never received (money from Najib's account). For me, this is merely political (tactics) to destroy me. I don't want to entertain him (Rafizi). Sorry," he told Malaysiakini.
Similarly, United Pasokmomogun Kadazandusun Murut Organisation (Upko) vice-president Marcus Mojigoh also
denied
that his party received RM1 million on Feb 17, 2015.- Mkini