Opposition leader Anwar Ibrahim has urged Prime Minister Ismail Sabri Yaakob to call for a debate on the country's economic troubles when the Dewan Rakyat convenes on Monday.
In a letter to the premier, Anwar (above) said that if Ismail Sabri does not move the motion, then the latter should give him leave to do so instead.
Pakatan Harapan chief said the two issues that needed attention were the rising cost of goods and the plummeting ringgit.
"These problems I mentioned have a major impact on the people and the nation. It must be tackled immediately," he stated in the letter.
The ringgit has been sliding to 24-year lows against the US dollar - which is experiencing an upsurge due to interest rate hikes.
Meanwhile, multiple factors including the currency depreciation and the war in Ukraine have had a prolonged impact on the price of goods.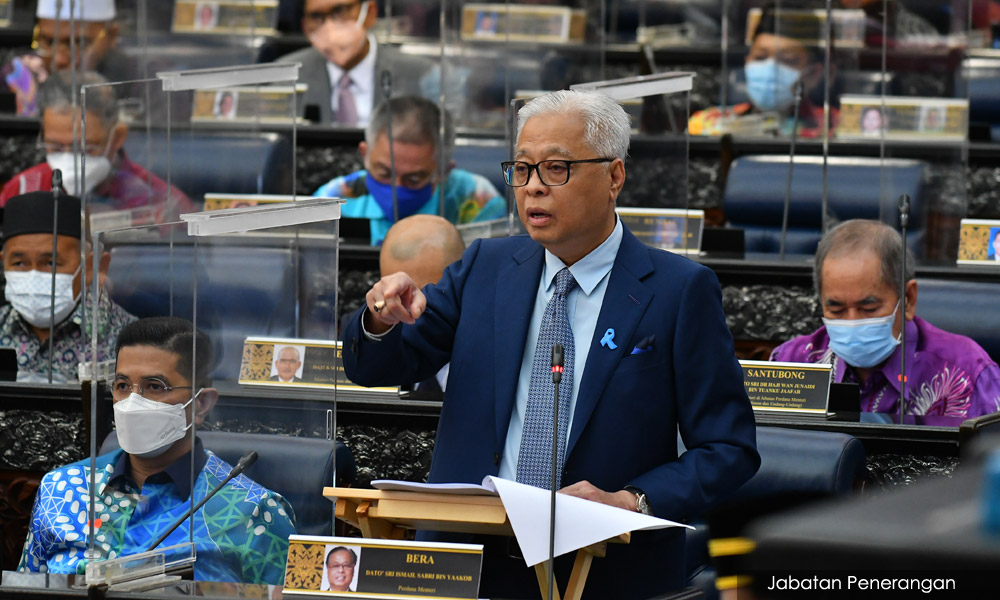 MPs need to file early notice
Under Parliament rules, government business has precedence - which means that the prime minister could make debating the economic crisis an agenda in the House instead of debating on government bills.
Likewise, the government can also decide to give way to an MP to bring matters for debate.
In the absence of government backing, MPs can still bring emergency motions to be debated in the Dewan Rakyat.
However, the process is more difficult for lawmakers, who have to file an early notice to the speaker's office before raising the matter in the Dewan Rakyat.
Even if they get the paperwork right, it is up to the Dewan Rakyat speaker whether or not to allow the emergency motion to be debated.
If the speaker rejects the emergency motion, the decision is effectively final.
While a separate motion can be filed to review the speaker's decision, it rarely gets heard. - Mkini