Perak PAS chief Razman Zakaria apologised to Prime Minister Anwar Ibrahim at the Ipoh High Court for claiming during an election campaign last year that Anwar condoned LGBT practices.
This was part of a settlement agreement between the two which Anwar's lawyer SN Nair said his client had consented to as a goodwill gesture and to let the matter rest.
"When a man repents and seeks forgiveness in good faith, it takes a gracious leader to rise to the occasion, accept the apology, and withdraw the suit," said Nair.
He added that the settlement had vindicated Anwar.
The apology was part of a consent judgment to settle Anwar's defamation suit against Razman (above) over the latter's claim that Anwar said in a campaign speech he would promote an LGBT agenda, allow same-sex marriage, and support the communist agenda if he became prime minister.
"I would like to refer to my defamatory utterances in one of my speeches during the GE15 campaign which has offended your feelings and is defamatory of you.
"I wish to state that my utterances have impinged directly on your moral turpitude and good reputation and caused you considerable and immeasurable embarrassment, damage, and distress," said Razman in his apology.
He also undertook never to repeat such claims in the future.
Letter of demand
Earlier, it was reported that Anwar issued a letter of demand to Razman seeking RM5 million in damages and a public apology over claims of the former having an LGBT agenda and being a DAP puppet.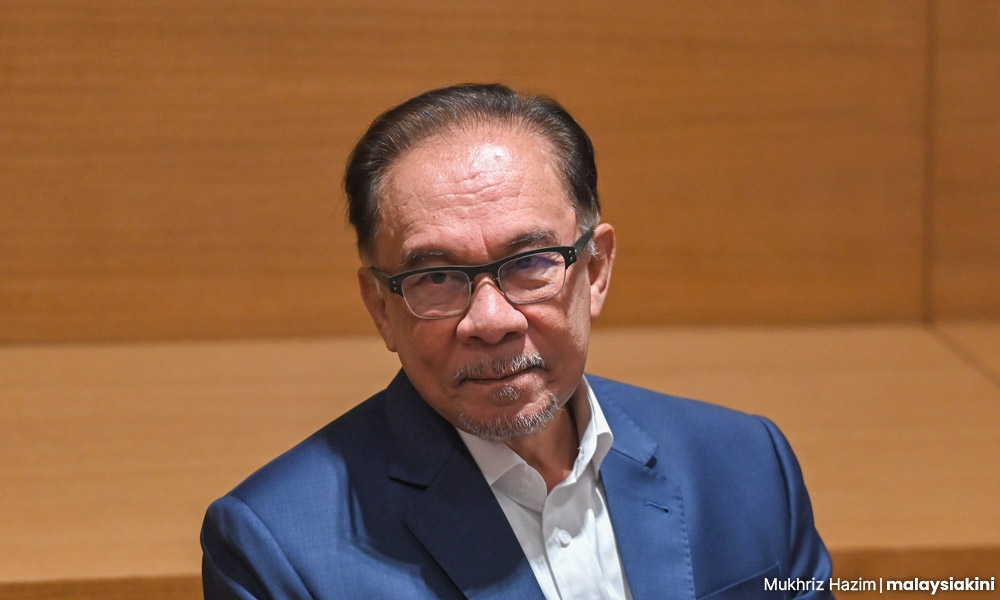 The Gunong Semanggol assemblyperson allegedly made the claims during a walkabout at the Tebuk Pancur night market in Perak on Nov 6 last year.
The Tambun MP claimed that the allegations were made without the defendant seeking prior confirmation of their truthfulness and validity.
The plaintiff claimed, among others, that the allegation irreparably damaged his reputation and character as well as severely tarnished his social worthiness.
Anwar also alleged that Razman had wilfully ignored his letter of demand. - Mkini