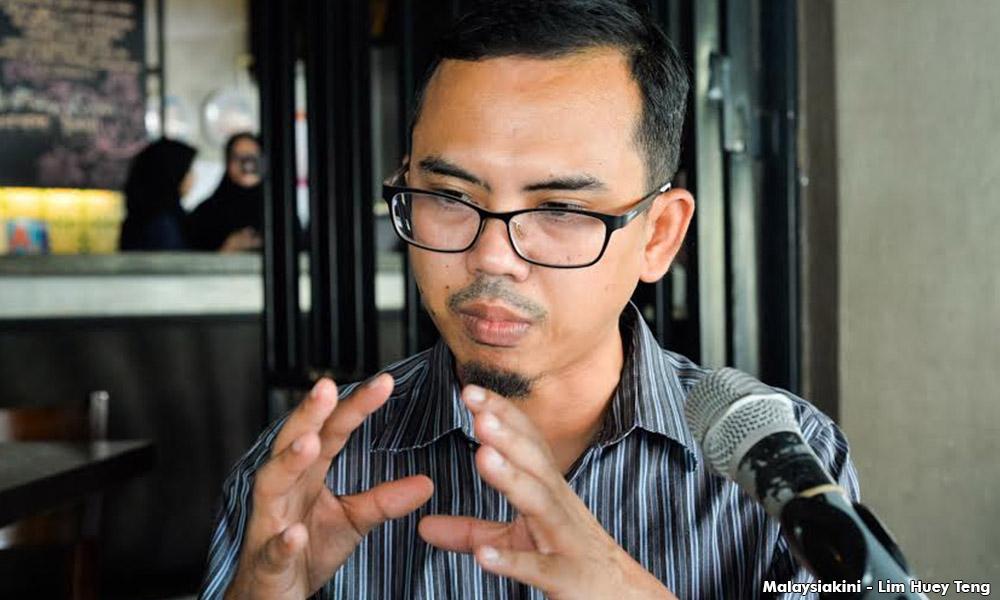 There is no need to insult the religions of others in defending Islamic preacher Zakir Naik's permanent resident (PR) status in Malaysia, advises fellow preacher Wan Ji Wan Hussin.
"Hindraf (Persatuan Hindraf Malaysia) disagrees with Zakir becoming a Malaysian citizen.
"We may get angry at Hindraf, but not to the point of insulting the religions of others," Wan Ji said in a posting on Twitter today, which also referred to his earlier statement on the same issue.
Hindraf has been vocal against Zakir receiving PR status in Malaysia, which in turn has led a coalition of Malay-Muslim NGOs to accuse it of being an extremist group wanting to challenge the status of Islam as the religion of the Federation.
Home Minister Ahmad Zahid Hamidi
revealed
that Zakir, who is wanted by Indian authorities for money laundering, obtained PR status in Malaysia five years ago.
A special trial court in Mumbai under India's Prevention of Money Laundering Act 2002 has issued a non-bailable warrant of arrest against Zakir.
India's National Investigation Agency (NIA) is also seeking an Interpol red notice against him.
In his earlier statement, Wan Ji said that based on the teachings of the Quran, Muslims are not supposed to insult other religions, just as practitioners of other religions should not insult Islam.
However, he said, this does not mean he rejects Zakir as a Malaysian citizen, as he is a capable preacher.
"I think it's not just Zakir who should be given this privilege (of becoming a Malaysian citizen), but there are many more Indians living in rural areas who still have yet to get their identification card and who should receive serious attention from the government," Wan Ji said.
'Religious bias in Malaysia'
He also disagreed with the religious bias in Malaysia, where it is only the Muslims who are allowed to proselytise, without the same right being afforded to non-Muslims.
"It is not fair to let someone wrestle with another person, when only one person has the ability to punch while the other has his hands tied.
"That is what has happened by giving Zakir the space to preach without also giving someone else the space to preach alongside him," Wan Ji explained.
The dissatisfaction of many Hindus in this country, he mused, could be due to the restrictions in Malaysia on proselytisation by non-Muslims.
As such, he called on Muslims to have stronger confidence in the Islamic faith as "the true religion" and allow practitioners of any religion to preach their own faith.
"Forbidding (other religions from proselytising) indirectly shows that we are not confident that evil will be defeated, as taught in the Quran.
"As a Muslim who has confidence that Islam is the one true religion, I suggest that the authorities should not teach Muslims to be afraid of listening to the preaching of other faiths.
"Instead they should work on uplifting trained and intelligent preachers of Islam.
"Though the government might not be comfortable with this suggestion, I believe that if this were to happen, Muslims in Malaysia would have a foundation in intelligence, instead of blind hatred," Wan Ji added.- Mkini