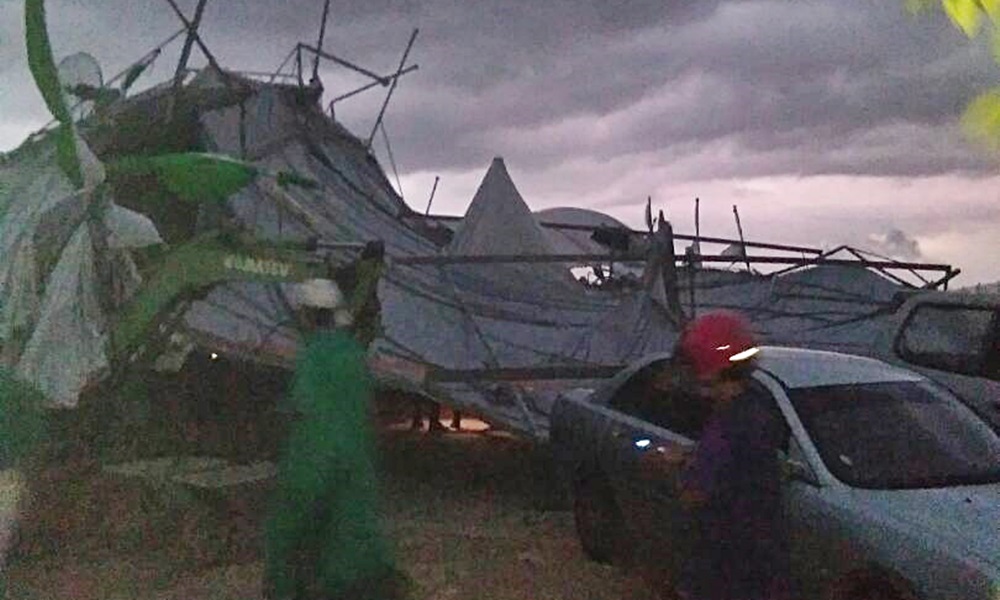 More than a dozen people were injured after a storm destroyed a tent at the site of PAS' annual general assembly, the muktamar, at Alor Setar, Kedah at about 7.30pm today.
An eyewitness said the storm hit during the maghrib call to prayer.
"Stalls (affected). The tents were hit by the storm," PAS information chief Nasruddin Hassan told reporters via WhatsApp message.
The local Fire Department reported 19 injuries, including one who was unconcious.
Thirteen were rushed to hospital while six were treated at the scene.
"The dinner banquet will go on but (other) programmes are cancelled. Everything is under control. That is all I can say," PAS security unit official Baharuddin Hashim said, while trying to disperse the crowd from the scene.
Hambali Ahmad, who was selling drinks outside the venue, said many went inside the tent to seek shelter when it started to rain.
He said the tent that collapsed housed the main exhibition an trade stalls.
"The tent collapsed when people were inside...I heard people scream and saw the injured. I saw people sustain head injuries and abrasions," the 35-year-old said.
Basaruddin Hashim, 60, said the storm lasted only about 15 minutes with one strong gust of wind destroying the tent.
"It was during the magrhib azan so people were heading to prayers.
"Thank God most visitors are unharmed and most of the goods are also not affected," said the clothes seller.- Mkini